---
Denon DL 103 for Sale: Boosted Denon DL-103 Moving Coil Cartridge
If you are searching for a Denon DL 103 for sale, you will be enchanted by this upgraded version:
The conical stylus is replaced by a nude hyper-elliptical one, and the aluminium cantilever is replaced by our unique boron nitride ceramic cantilever.
With these two components, you will feel improvements at all levels, while enjoying the outstanding musicality this cartridge is known for.
The stylus life is also dramatically increased, and the wear of your precious records reduced.
Long live the DL 103 sound!
The benefits of upgrading the original Denon DL 103 spherical stylus with an hyper-elliptical one are:
­
The high frequency response is clearly improved, resulting in lower distortion, better imaging, depth, and overall sound liveness
The stylus lifespan is significantly increased
The groove wear while playing your precious records is reduced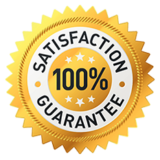 Our upgraded Denon DL 103 for Sale include an online support to ensure the perfect integration of your new cartridge in your system.
The support is tailored to your needs, and can take various forms: emails, video calls, explanatory videos, and so on.
Le Son Customer Support includes:
­
Installation and alignment of the cartridge on your headshell
Research and guidance to setup optimum VTF, VTA, and Antiskating on your tonearm
Research and guidance to setup your phono preamplifier.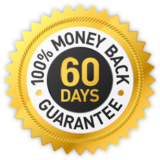 Le Son is conscious how difficult it is for audiophiles to choose a high quality phono cartridge, often only relying on reviews to make their decision.
To solve this problem, Le Son provides a 60 days return policy so you have plenty of time to listen and decide if the cartridge fits well in your system.
---
Copyright © 2015 – 2023 Le Son International
---
Category

News
---