---
Denon DL 103 for Sale: Boosted Denon DL-103 Moving Coil Cartridge
---
If you are searching for a Denon DL 103 for sale, you will be enchanted by this upgraded version.
The conical stylus is replaced by a line contact one, and the aluminum cantilever by a boron one.
With these brand-new components, you will feel improvements at all levels, while enjoying the outstanding musicality this cartridge is known for.
Long live the DL-103 sound!
UPGRADED ITEMS
DESCRIPTION
---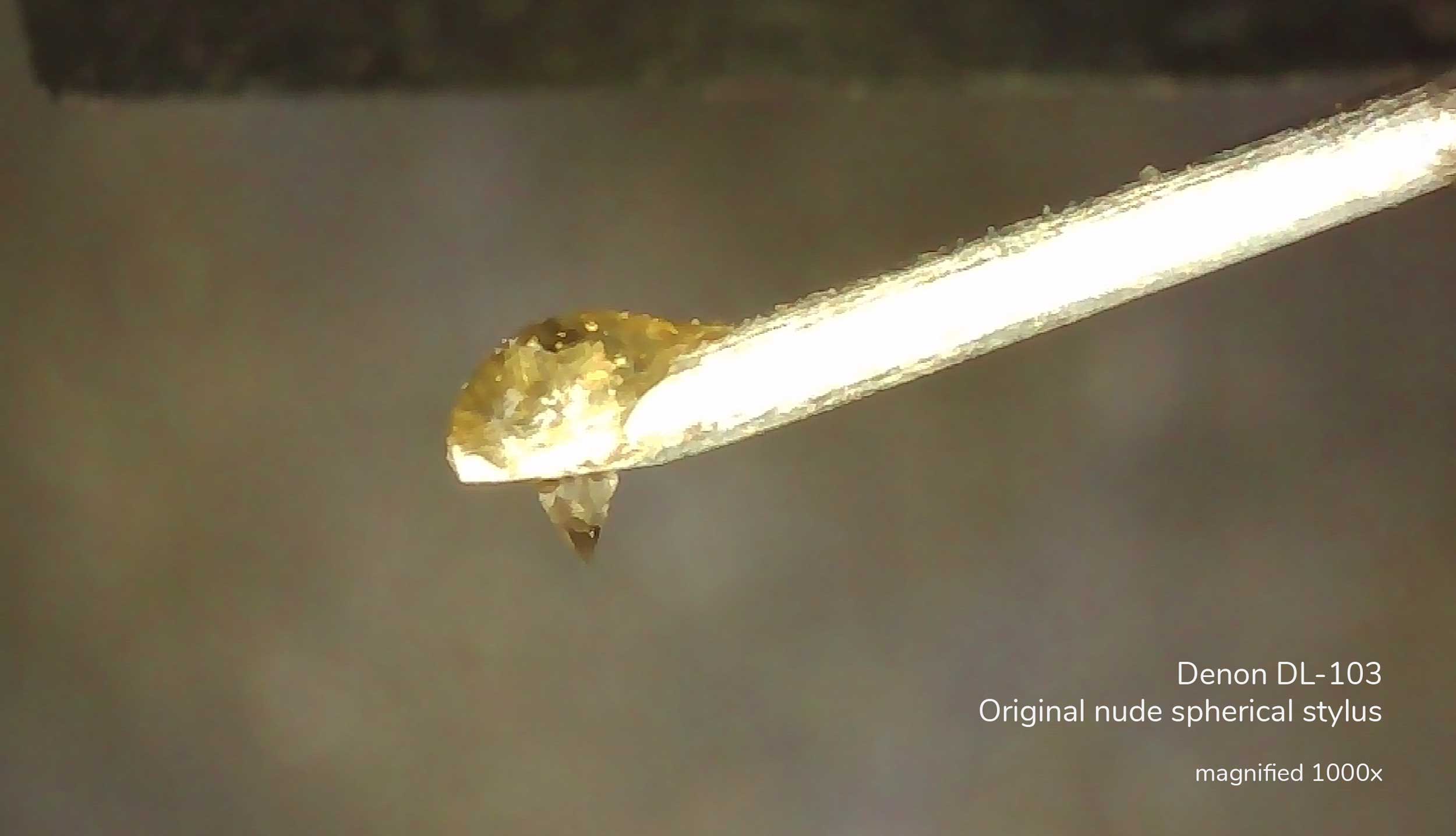 ---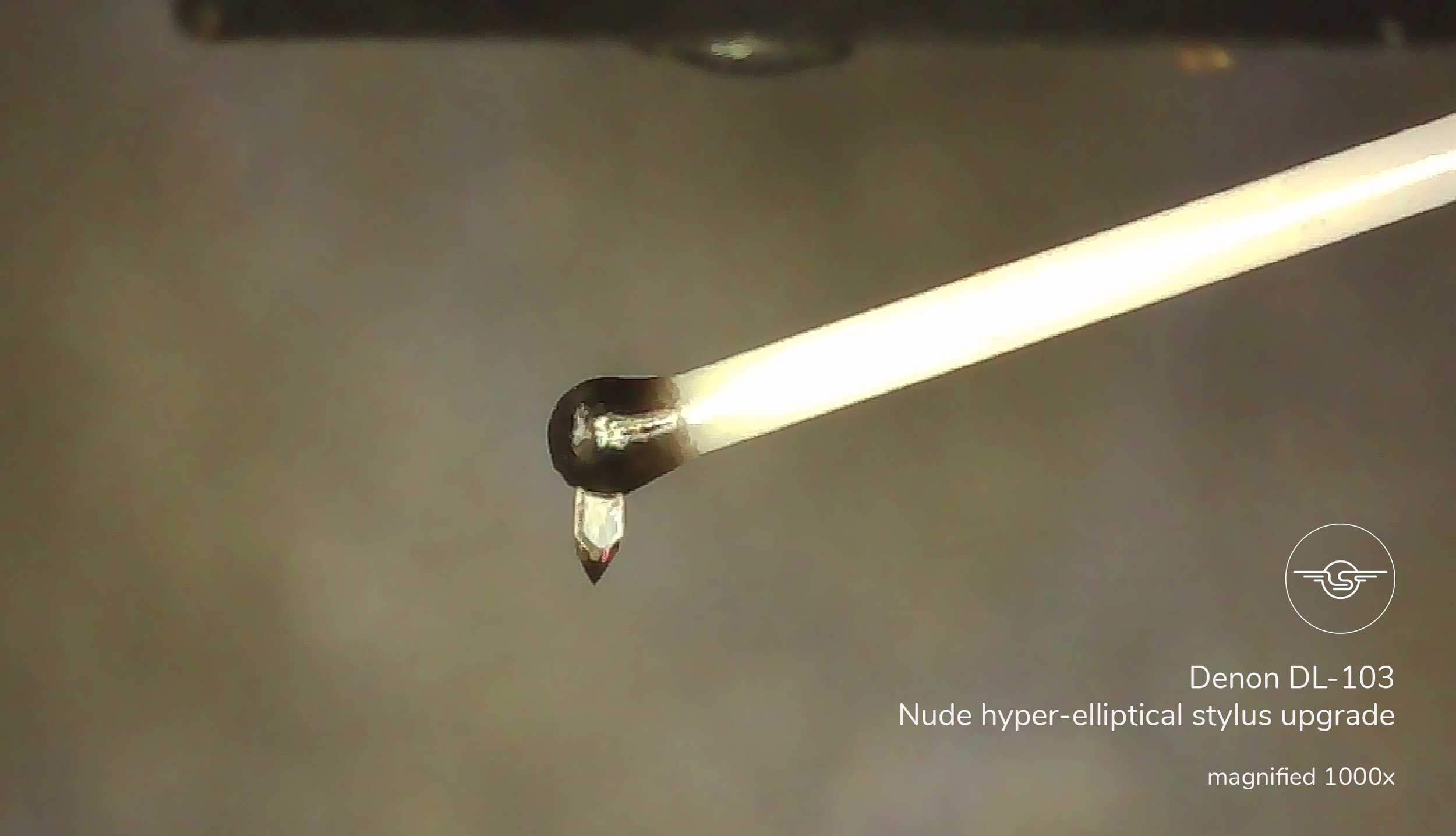 ---
The upgraded Denon DL-103 features a nude hyper-elliptical stylus profile, cut and polished in Japan.
Hyper-elliptical styli are members of the "line contact" family, and provide a wider contact surface with the record grooves than conical or elliptical shapes:
---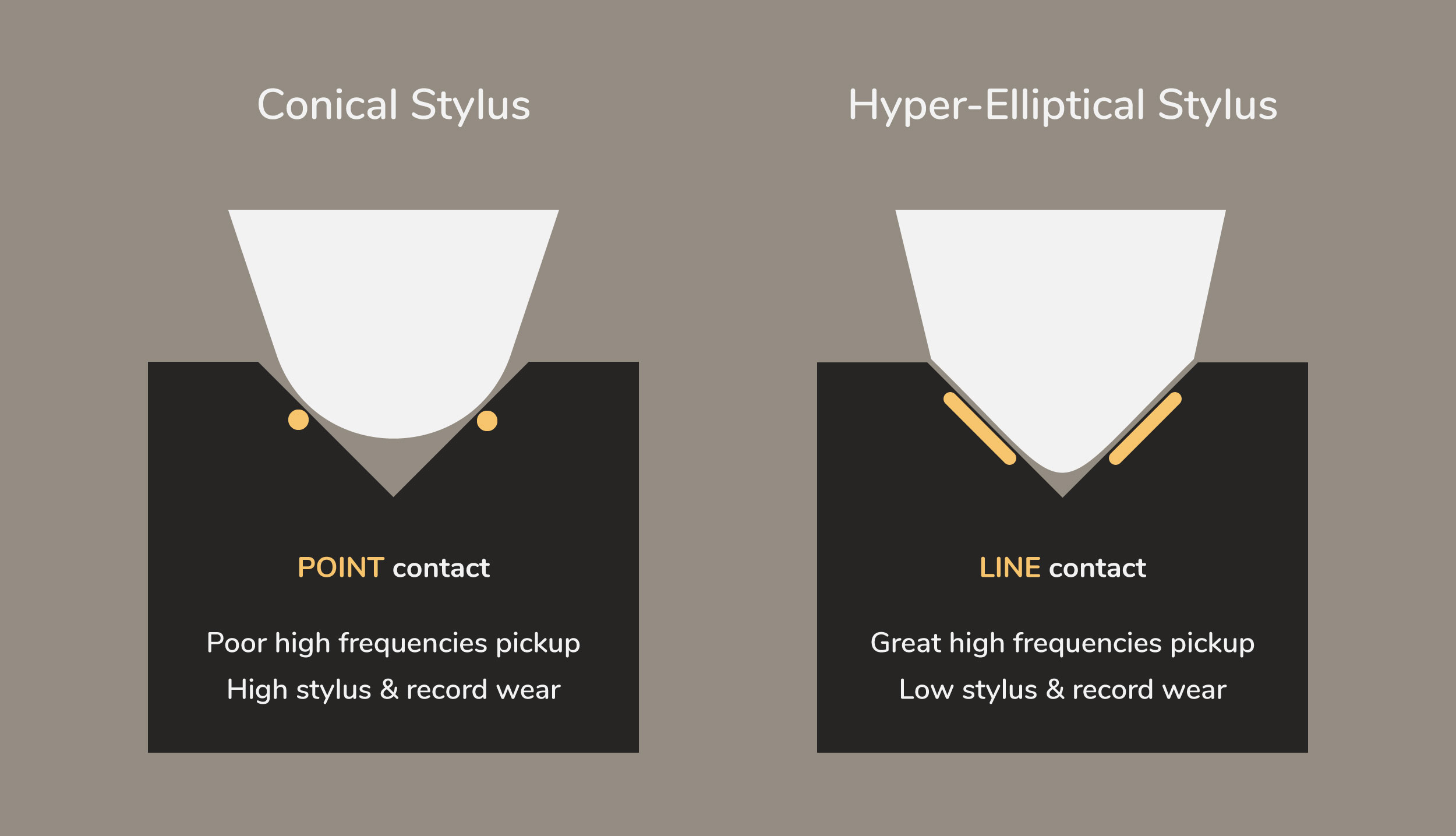 ---
The benefits of upgrading the original spherical stylus with an hyper-elliptical one are:
A clearly improved high frequency response, resulting in lower distortion, better imaging and depth.
A significantly increased stylus lifespan.
A reduced groove wear while playing your records.
---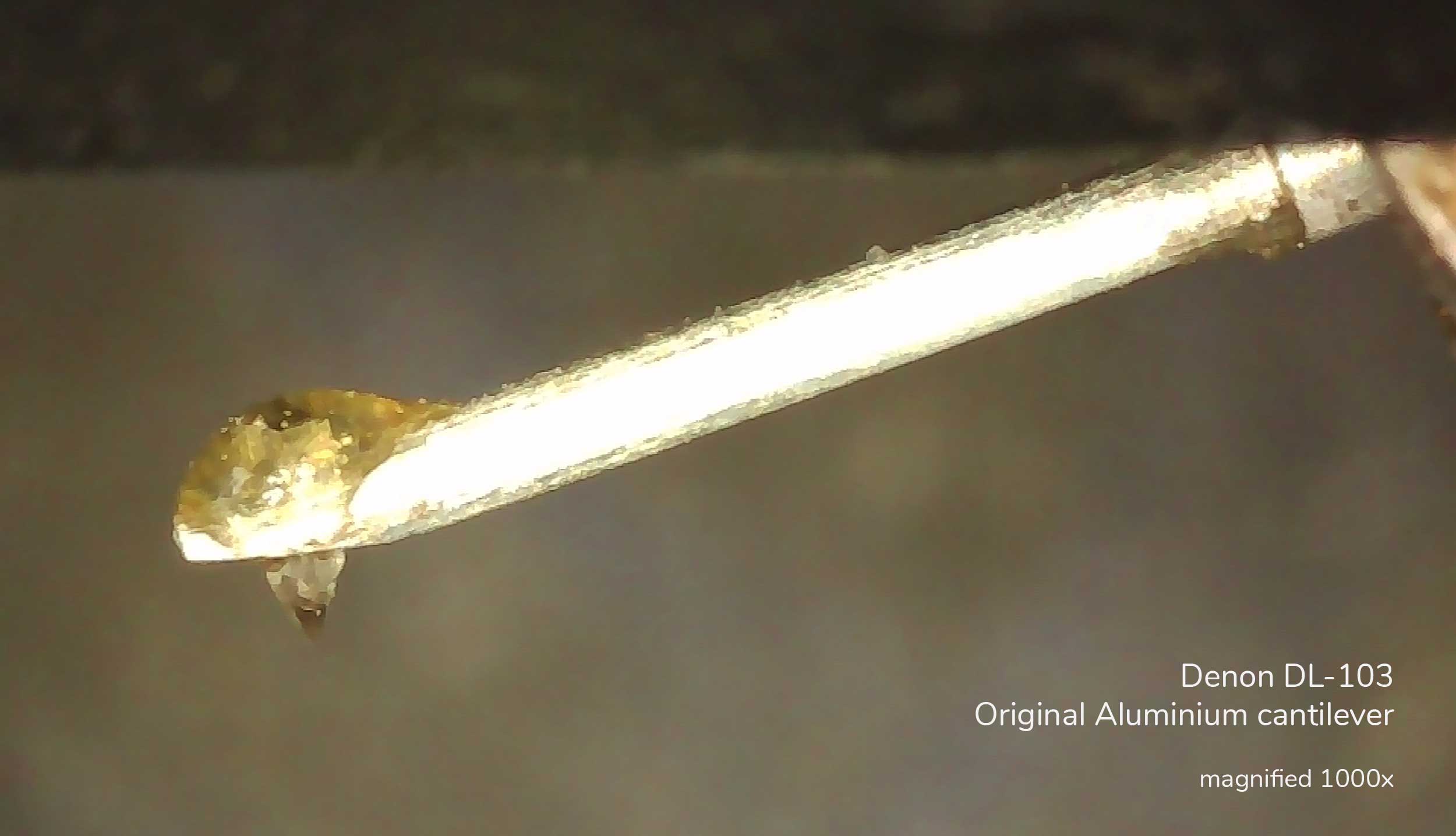 ---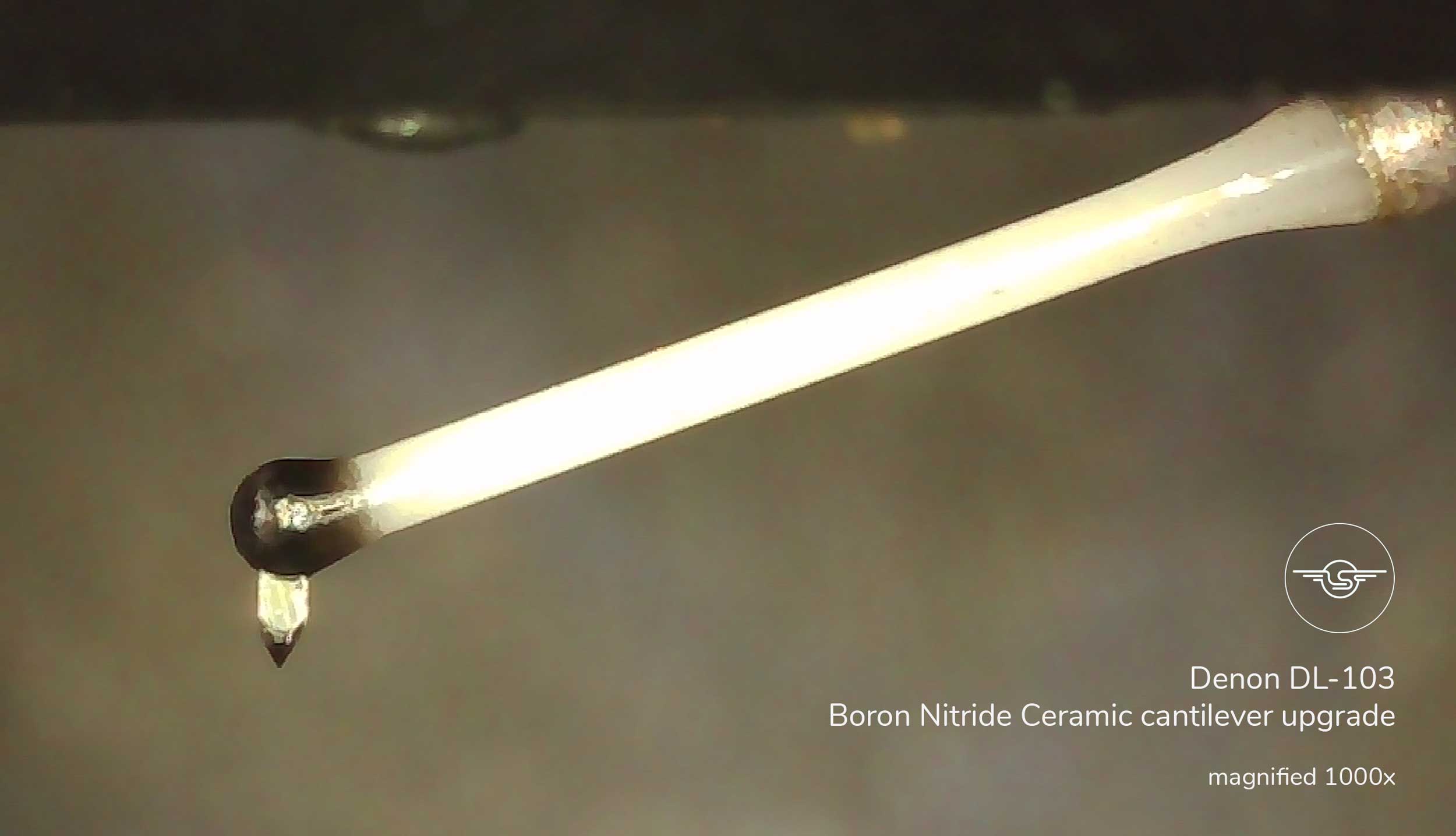 ---
Derived from the Le Son LS10 MC Cartridge, the upgraded Denon DL-103 features a cantilever made of Boron Nitride Ceramic.
What is Boron Nitride?
Boron Nitride is a high-performance engineering ceramic with extreme hardness. It is 3.6 times more rigid and 28% lighter than Aluminium:
---
Rigidity  (Gpa)
---
---
Density  (g/cm3)
---
---
This high-end material dramatically reduces the stock cartridge moving mass. It therefore increases vibrations transmission accuracy and speed, leading to better transients and micro-details resolution.
The upgraded cantilevers are also made in Japan.
UPGRADED DENON DL-103 SPECS
---
PHYSICAL
Cartridge Type: Moving Coil (Stereo)
Stylus: Nude Diamond, Hyper-Elliptical Shape
Cantilever: Boron Nitride Ceramic Rod
Weight: 8.5 grams
ELECTRICAL
Output Voltage: 0.3mV at 5cm/s (Low Output)
Output Impedance: 40 ohms
Frequency Response: 20 – 45,000Hz
Channel Separation: Better than 25dB
Channel Balance: Better than 1dB
DYNAMIC
Dynamic Compliance: 9μm/mN at 10Hz (Low Compliance)
SETUP
Recommended Loading: >100 ohms
Recommended Vertical Tracking Force (VTF): 2.2 – 2.8 grams
Reference Vertical Tracking Force (VTF): 2.5 grams
ACCESSORIES
1 x Stylus Brush
2 x Short Mounting Bolts & Nuts & Washers
2 x Long Mounting Bolts & Nuts & Washers
UPGRADED DL-103 CARTRIDGE REVIEWS
---
Dear Gregory,
Pickup well received and installed. Thank you for the protractor link, it helped for overhang and Co. I also had a spare DL103 stylus guard and put it to use.
As you know I chose this pickup for my Technics SP-25 with Audio-Technica ATP-12 (10″ arm).
And it does sing! Authoritative lows, lush midrange and extended treble.
Thank you for the good work, I will continue fine tuning VTA even if tonal balance is already very pleasing.
Also thank you for the link to the ultrasonic machine. I have loads of LPs to clean now…
Cheers,
Gary L.
---
---
---
Hi Gregory,
The Onkyo amp is now working perfectly, problem was a leaking cap in PSU.
The DL103 gives me sonic pleasure, much better than previous Sumiko MM cartridge.
Playback sounds very good with classical type of music.
DL103 is really high end at lower price,
Piotr I.
---
---
---
Hi Greg,
(…)
I've owned several audiophile stereo cartridges in the past. I had EMT, Fidelity Research, Shure V15 type IV, and Audio Technica, and this modded DL-103 moving-coil sounds fantastic.
I adore how well-balanced the tight bass, powerful middle, and transparent highs are. I guess the highs are not as good with the spherical tip though.
It works like a charm on my Denon DP-1100 direct drive turntable. My headshell and cartridge weight 30 grams together to avoid unwanted resonances.
I have found this DL-103's sound is sensitive to tracking angle, and works well at 390 ohms loading.
Regards,
Simon C.
60 DAYS MONEY BACK GUARANTEE
---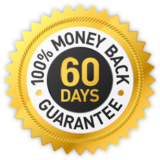 ---
We know how difficult it is for audiophiles to choose a high quality phono cartridge, often only relying on reviews to make their decision.
To solve this problem, we provide a 60-days money-back guarantee.
You therefore have ample time to listen and decide if the cartridge fits well in your hi-fi system.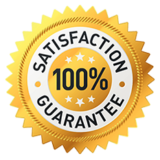 ---
The purchase of an upgraded DL-103 MC Cartridge includes our online support. Our goal is to ensure the perfect integration of your new cartridge on your turntable.
Our Customer Support for the DL-103 cartridge includes:
Installation and alignment of the cartridge.
Guidance to setup optimum VTF, VTA, and Antiskating on your tonearm.
Guidance to setup your phono stage loading.
---
Copyright © 2015 – 2023 Le Son International
---
Category

News
---