One Minute at an All Analog Recording Studio
Kerwax

Analog Recording Studio
---
Kerwax is one of the handful recording studios in the world using a full-analog recording process.
No digital format here. Instead of a convenient digital audio signal editing software,  you've analog outboard equipment madness.
Vintage analog recording technology, after some maintenance, yields legendary sound quality and a superb retro aesthetic. It makes sense for me.
The building is located in the quiet village of Loguivy-Plougras in Britanny, France.
It offers residential facilities, so artists can spend time away from big cities distractions and focus on their music.
---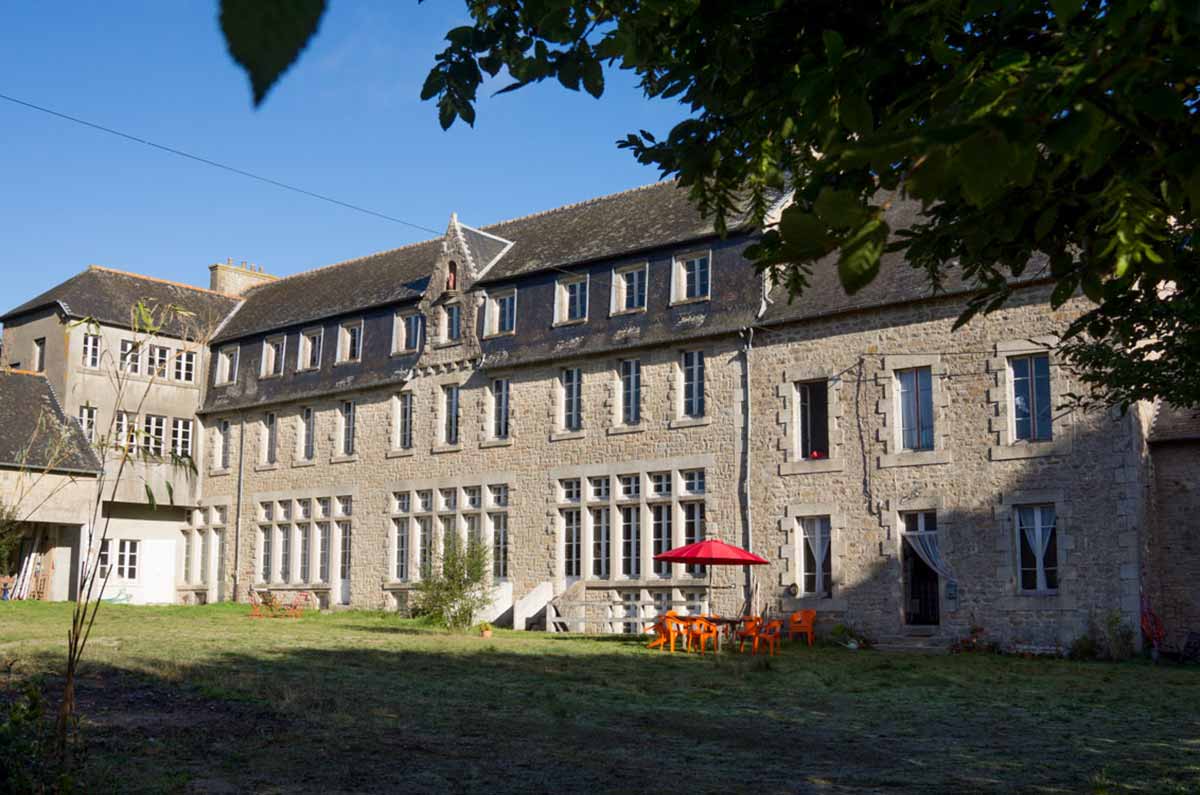 The control room is beautiful and fully loaded with an exceptional collection of vintage analog gear from the 1940's to the 1970's.
Besides the analog tape master recorders and outboard electronics, the center piece is a 24-channel vacuum tube tracking and mixing console.
The console was internally developed to meet the requirements of in-house recording engineers and producers.
---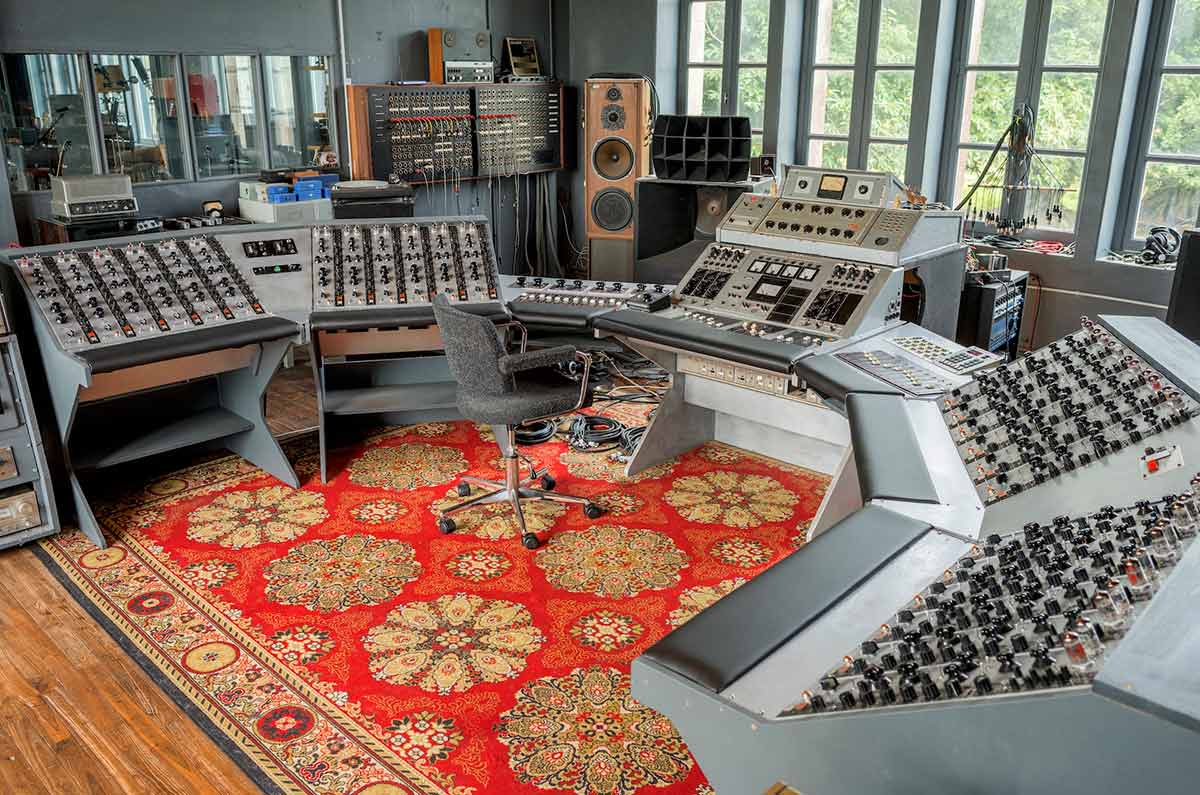 ---
Launch

the 24 Tracks Tape Recorder
---
I made this one-minute video while visiting Christophe Chavanon at his studio in May 2017.
That afternoon, the atmosphere was warm and the 24-track Studer tape machine was recording a blues-rock band.
You can see Christophe launching the Revox B77 MKII for delay on one track, and the musicians having fun in the immense studio space.
---
Besides the residential studio, Christophe has developed the Kerwax Replica, a 2-channel excerpt of the 24-channel custom tube mixer installed in the studio.
I own one and use it for vinyl record rips or stereo remastering projects.
Thanks to its gentle Baxandall Equalization curves, the treble and bass adjustments are musical and causes minimal phase distortion.
---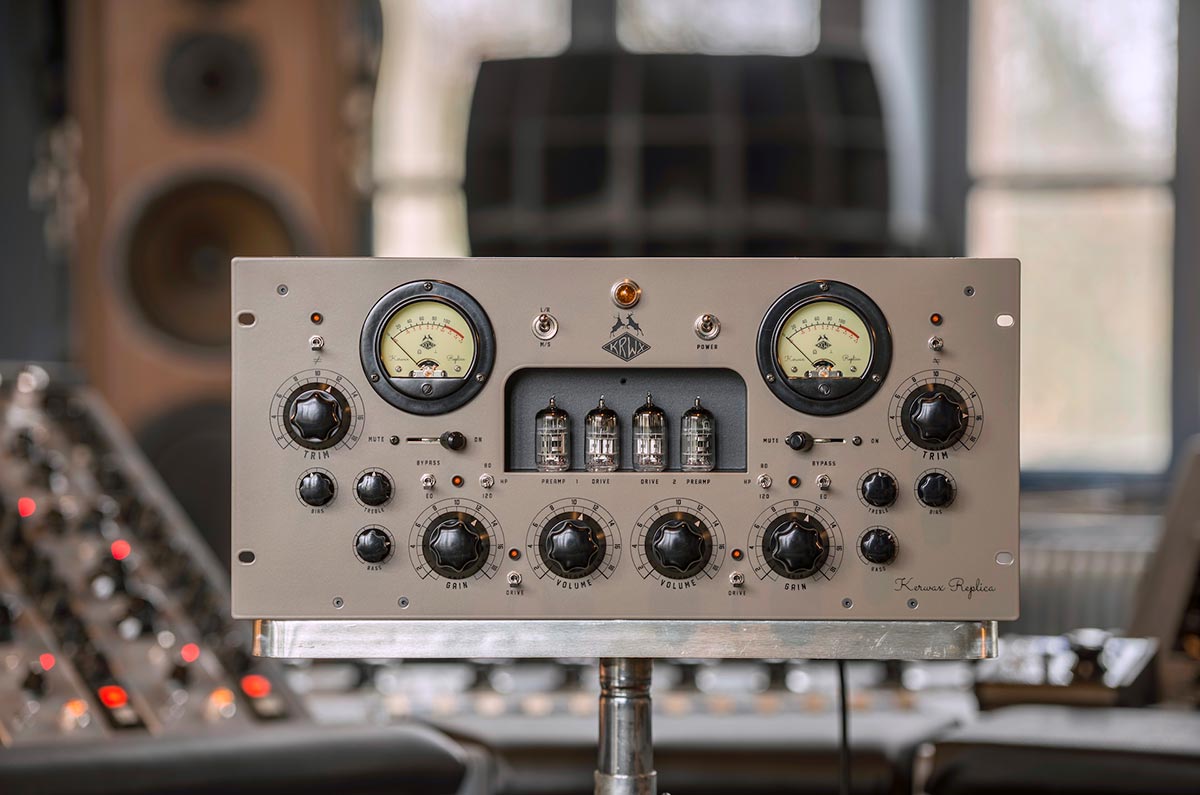 ---
If you consider recording a full analog album, Kerwax Studio could be an excellent option!
Link to Kerwax Analog Studio Website.
---
Copyright © 2015 – 2023 Le Son International
---
If you like this post, feel free to share it! This blog is about love for music & analog sound, and is meant to be resourceful and interesting for people along their audiophile journey