Shanghai Audio Show 2022 – High-End Audio Is Back!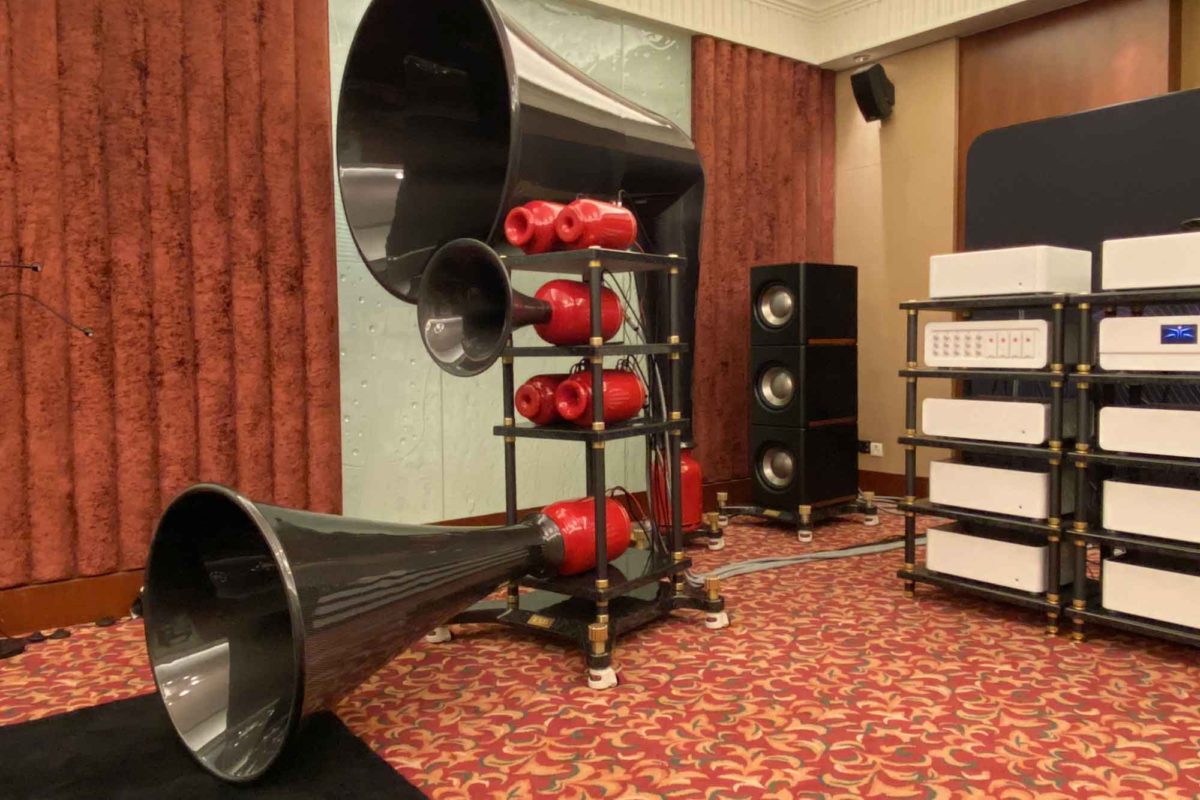 Shanghai Audio Show 2022:
Introduction
---
Due to the country's zero-covid policy, China audio shows were inexistant in 2021, and very scarce in 2022.
­Luckily enough, the Shanghai Audio Show 2022 finally took place from October 28th to 30th .
­
For this opus of the expo, 2 changes are to notice:
The name of the show changed from Shanghai International Audio-Video Show (SIAV) to Shanghai International Top Audio-visual Show (TAS).
The venue changed to the Shanghai International Convention Center.
---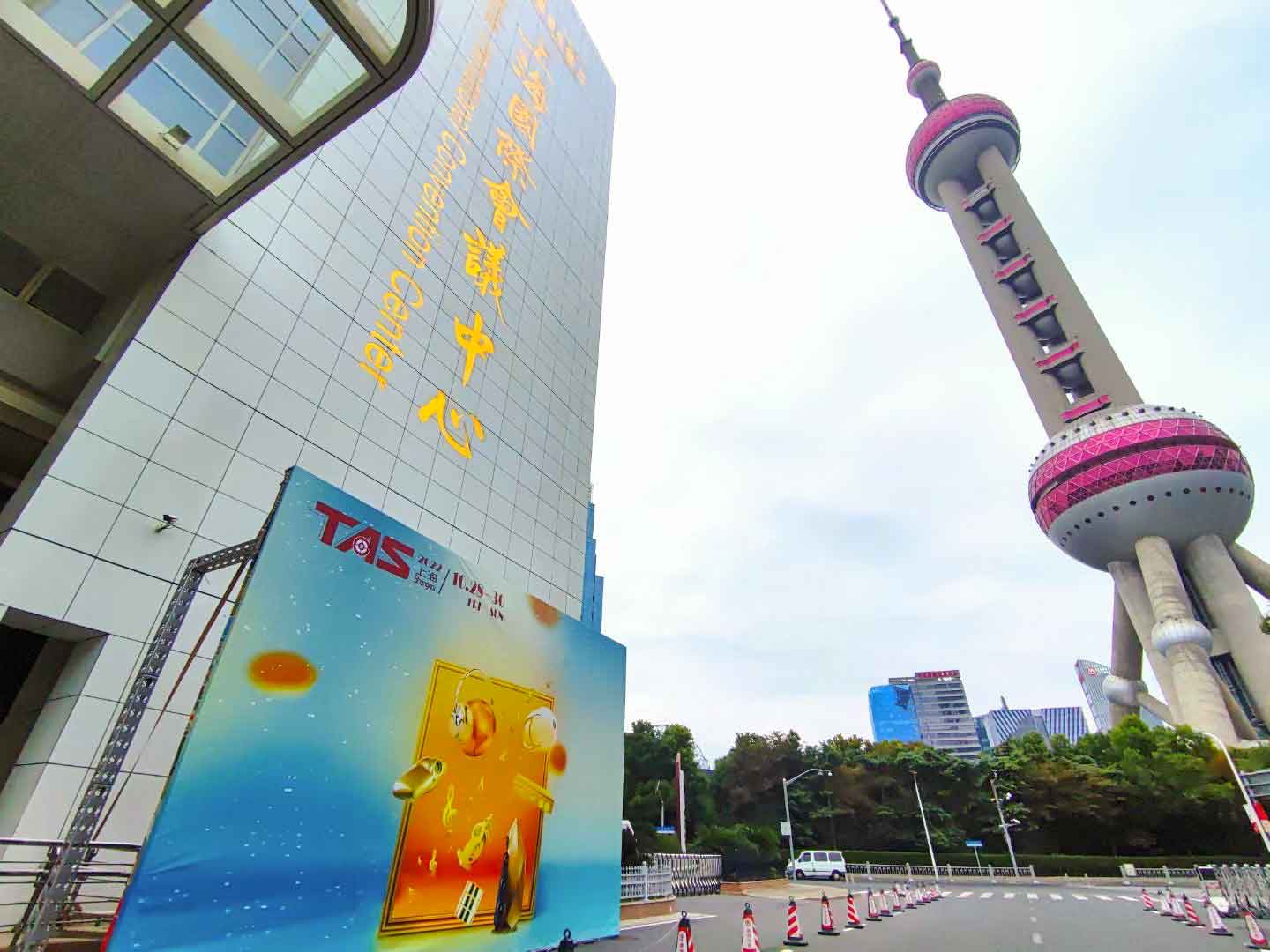 ---
The Shanghai International Convention Center was built in 1999, and is located in Lujiazui Financial District, in Pudong New Area.
The building is adjacent to Shanghai's skyline of spectacular skyscrapers, including Oriental Pearl Tower, Shanghai Tower and Shanghai World Financial Center.
Visitors can also have a panoramic view of the Bund of Shanghai right across the Huangpu River.
---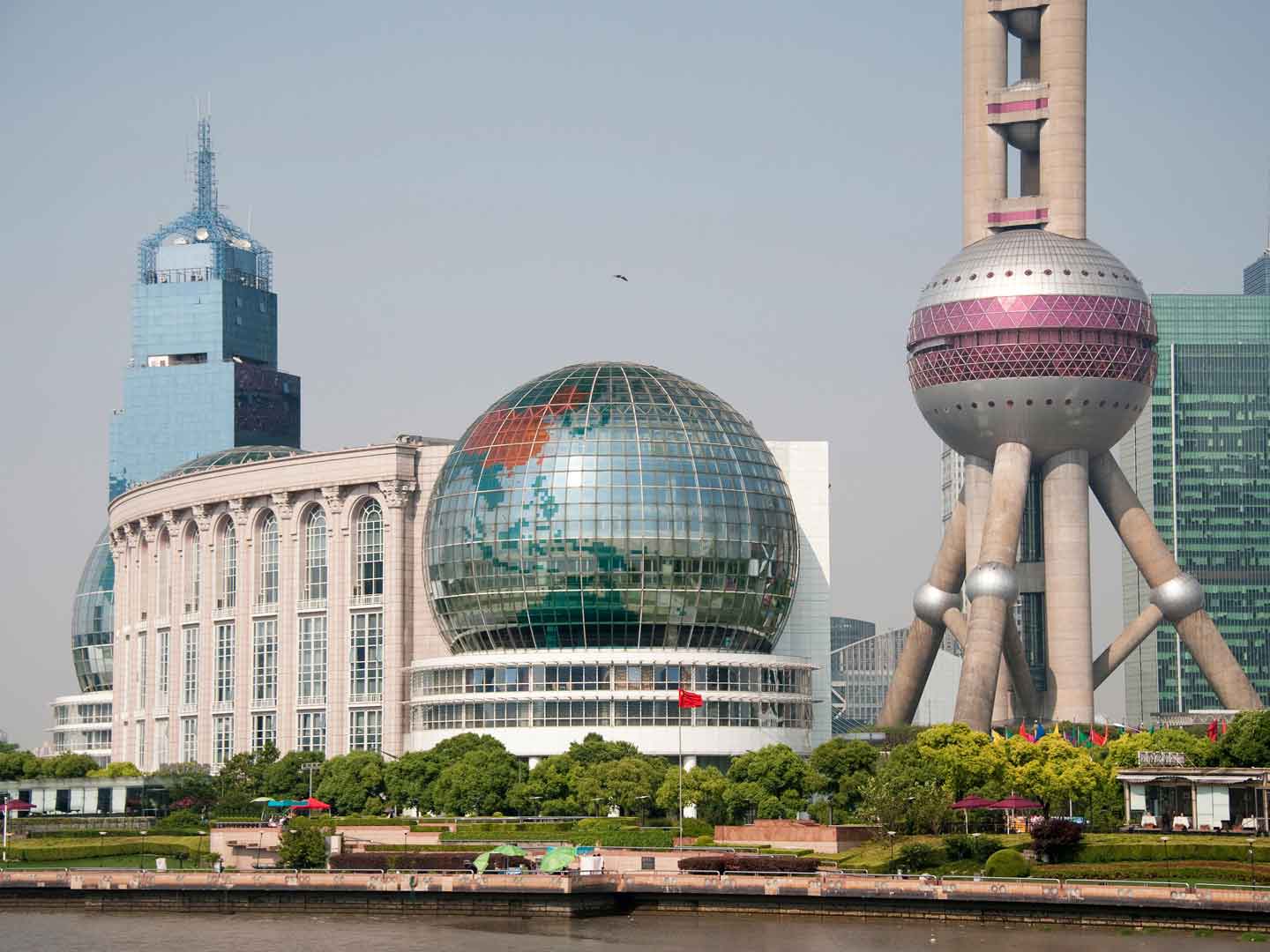 ---
This year I went to the show casually, without the international press badge.
I was spotted by the organizers taking a close look at the front panel of a Swiss made phono preamplifier.
---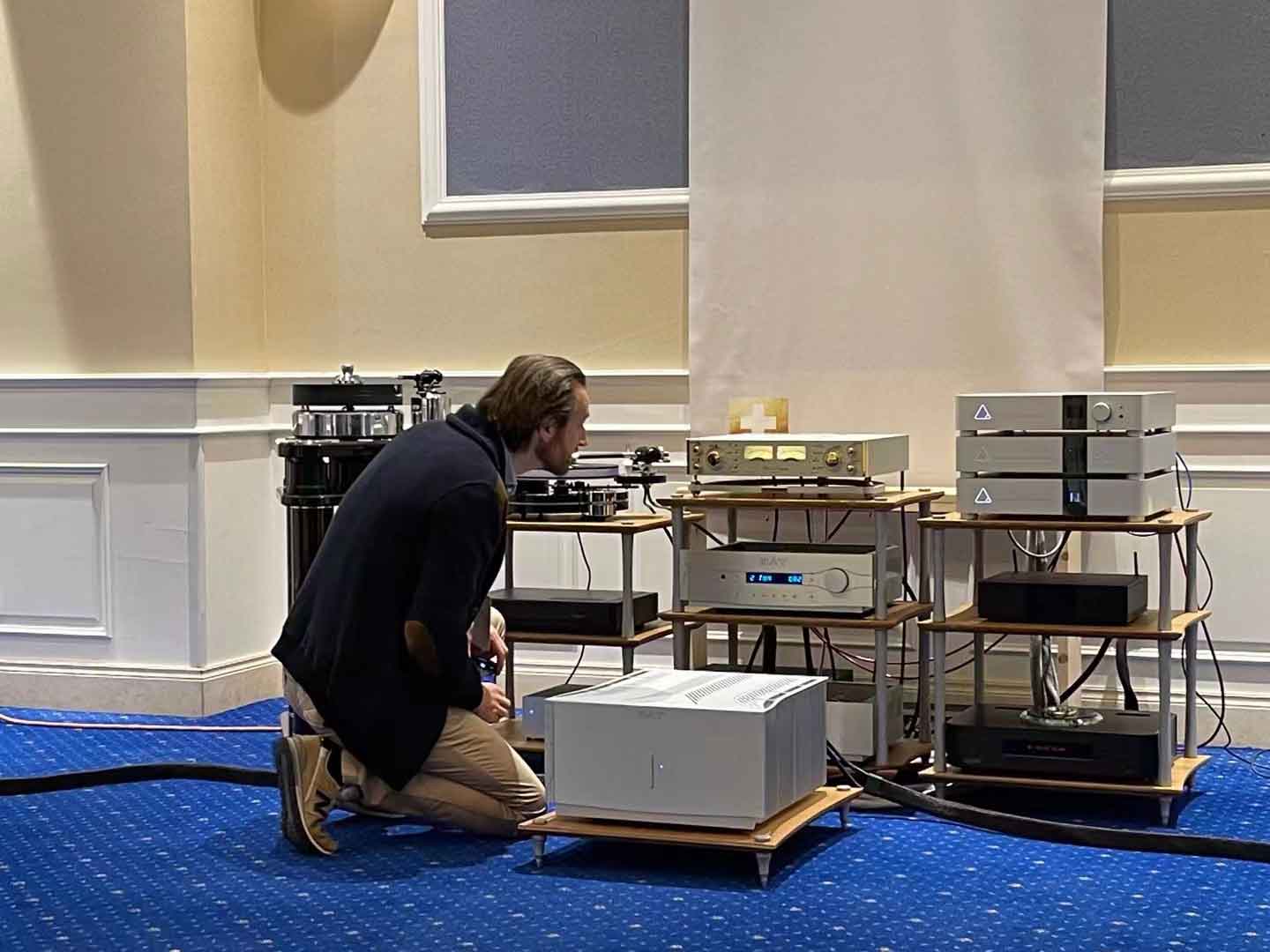 ---
Besides the tenors of the high end hi fi industry, the event also gathered many other companies aiming at recorded music lovers.
The headphones and home cinema sections were represented from all around the world. However in this show report I will only focus on high-end stereo gear.
So without further ado, here are 7 remarkable rooms at one of the rare Chinese hi-fi expos alive in 2022:
Shanghai Audio Show 2022:
News Report
---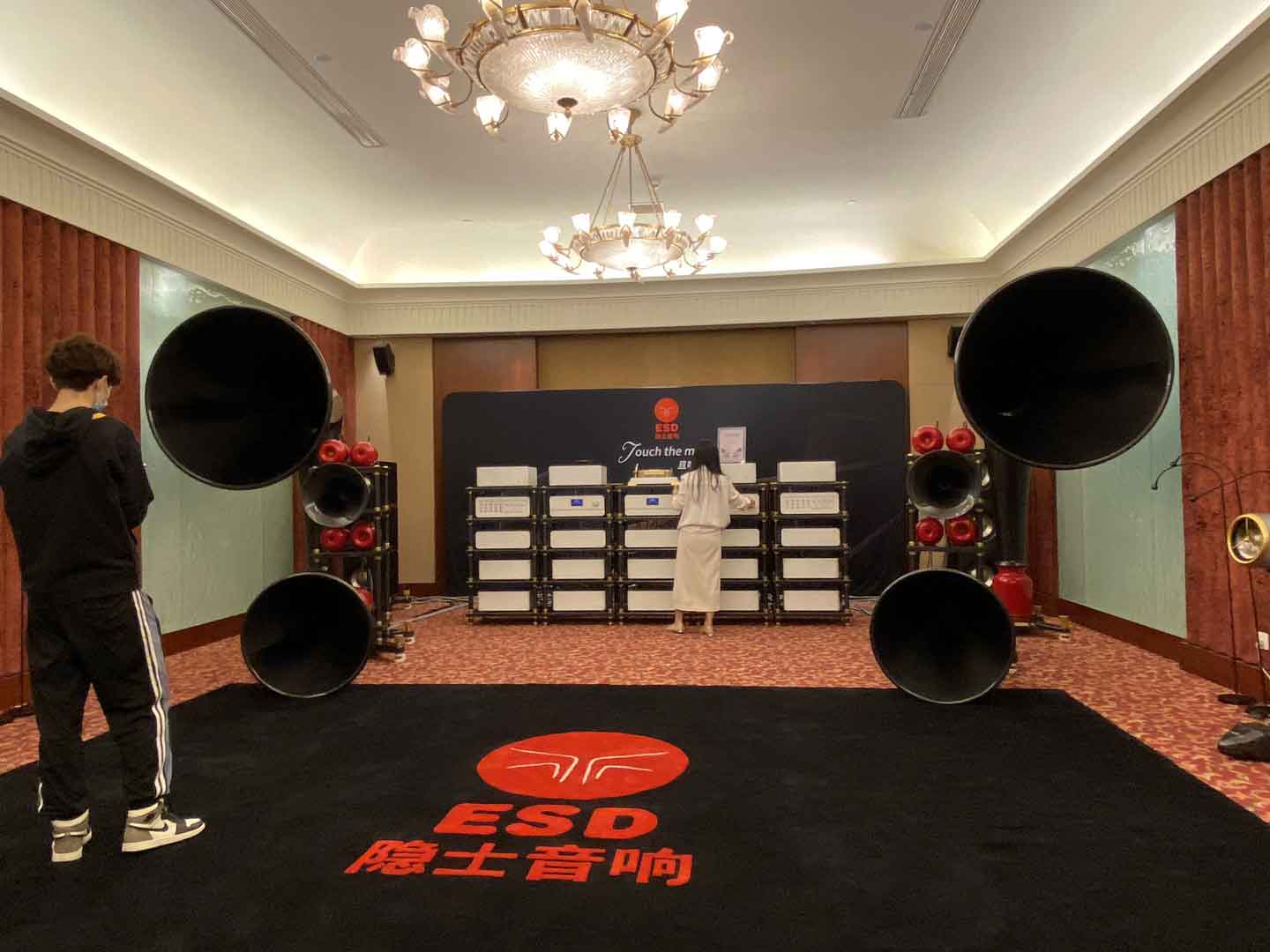 ---
ESD Acoustic is the Chinese brand of all superlatives. Its founder claims he ended the monopoly of foreign brands in the high-end hifi market in China.
The premium brand welcomes you here with their flagship Super Dragon ensemble. It embeds all their cutting-edge technologies: giant carbon fiber horns, Truextent beryllium tweeter diaphragms, titanium sandwich bass diaphragms, and five-way analog active crossovers.
Visually very impressive, this system will also challenge your cable management skills!
---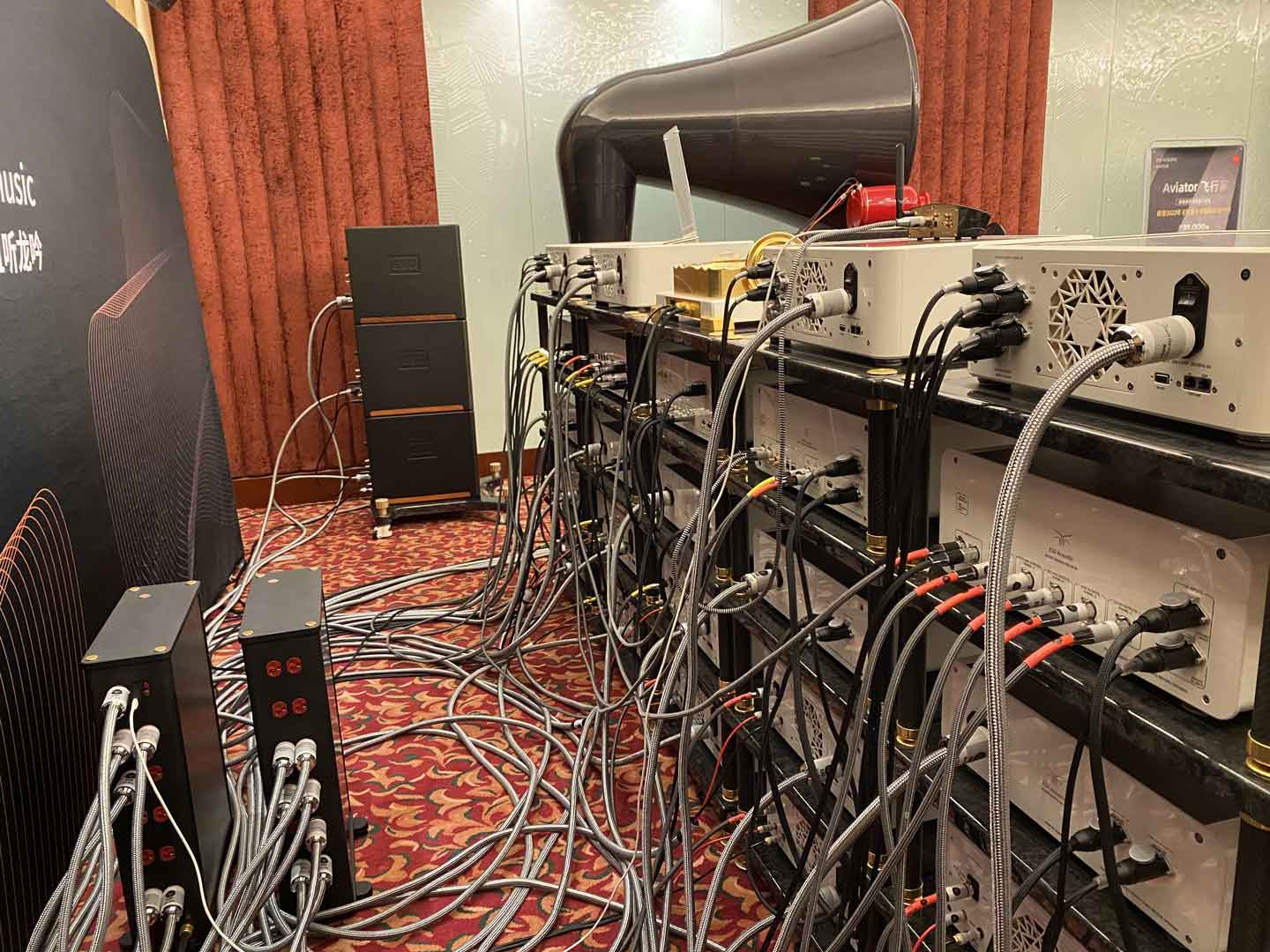 ---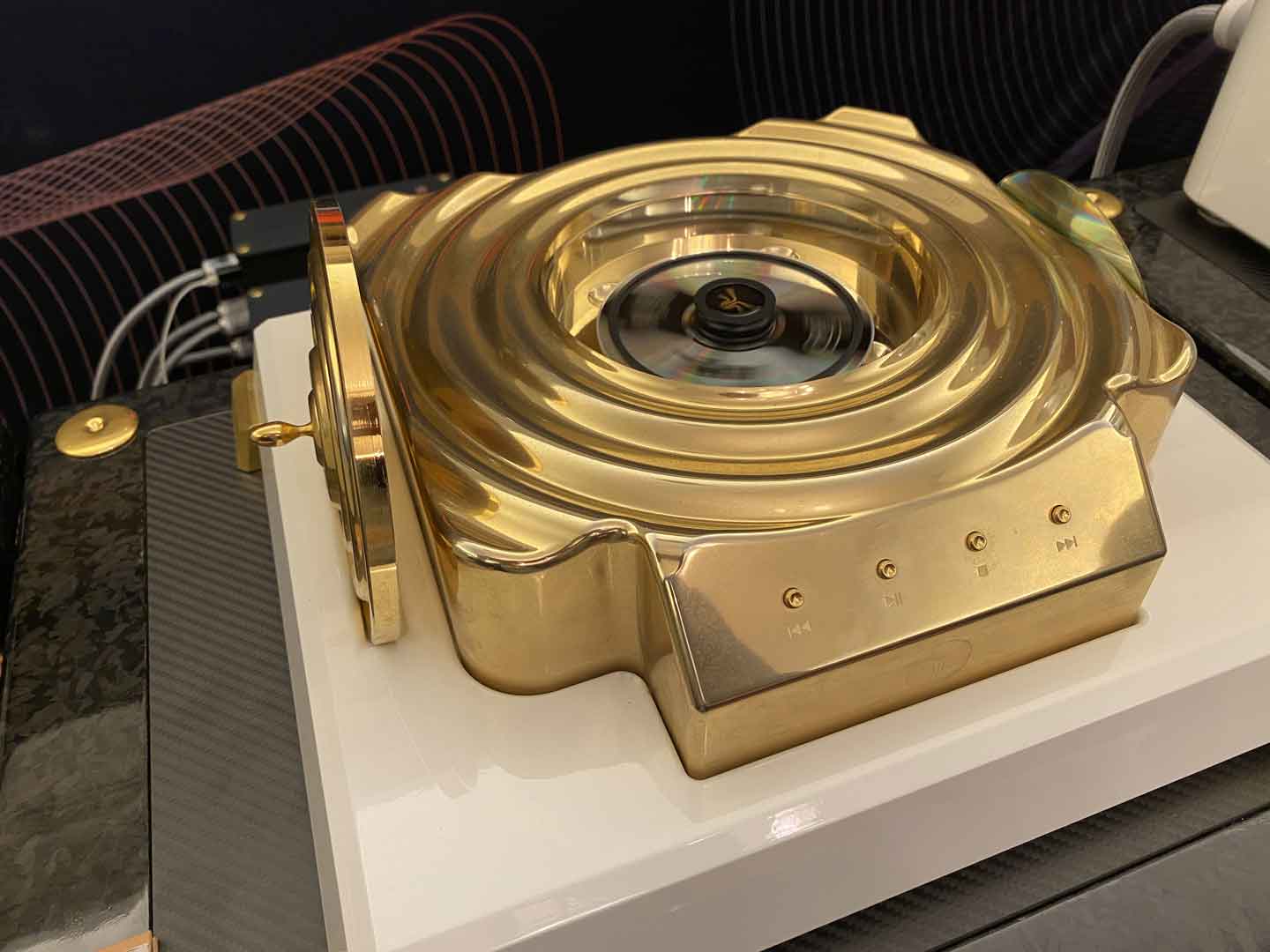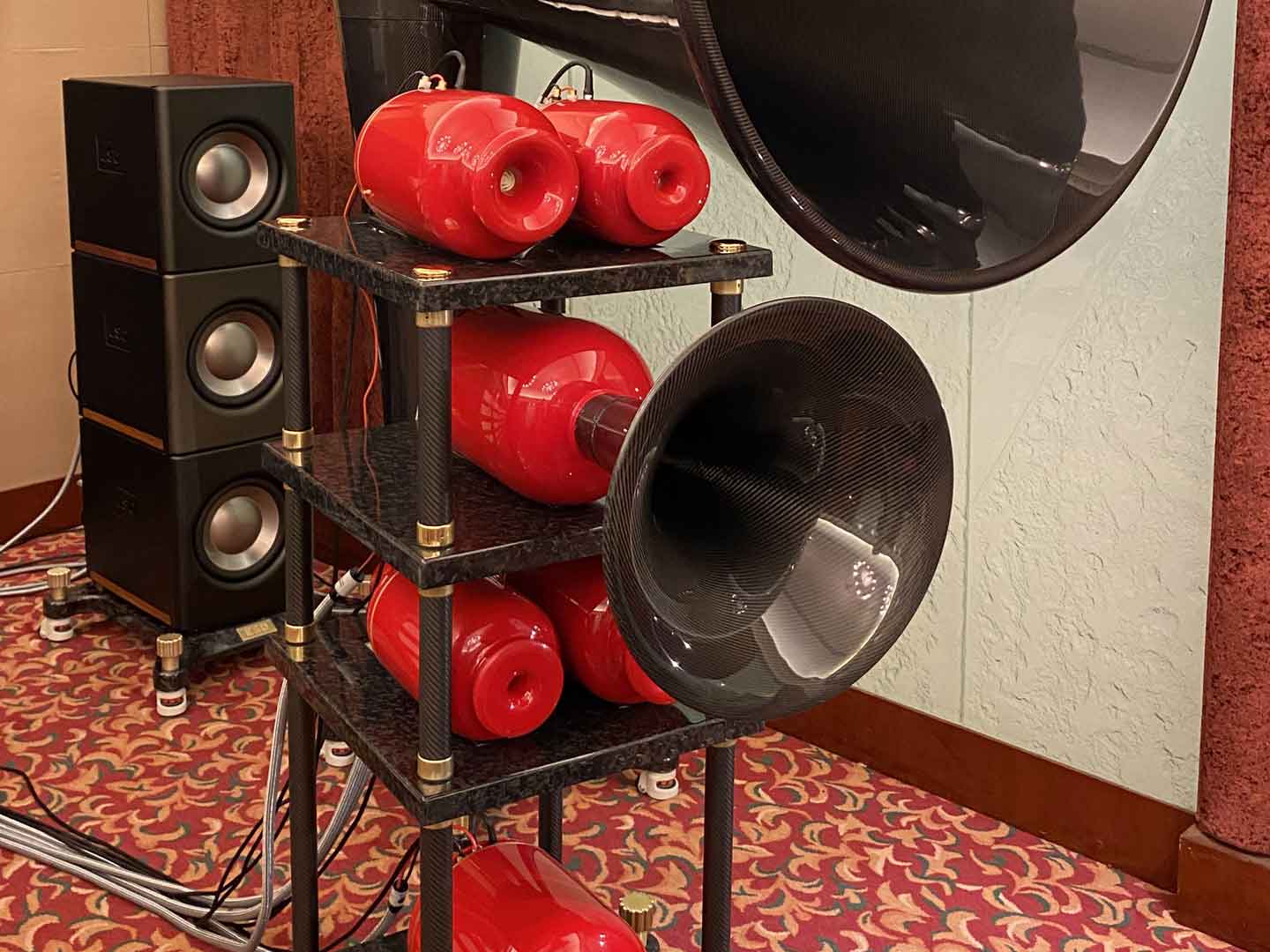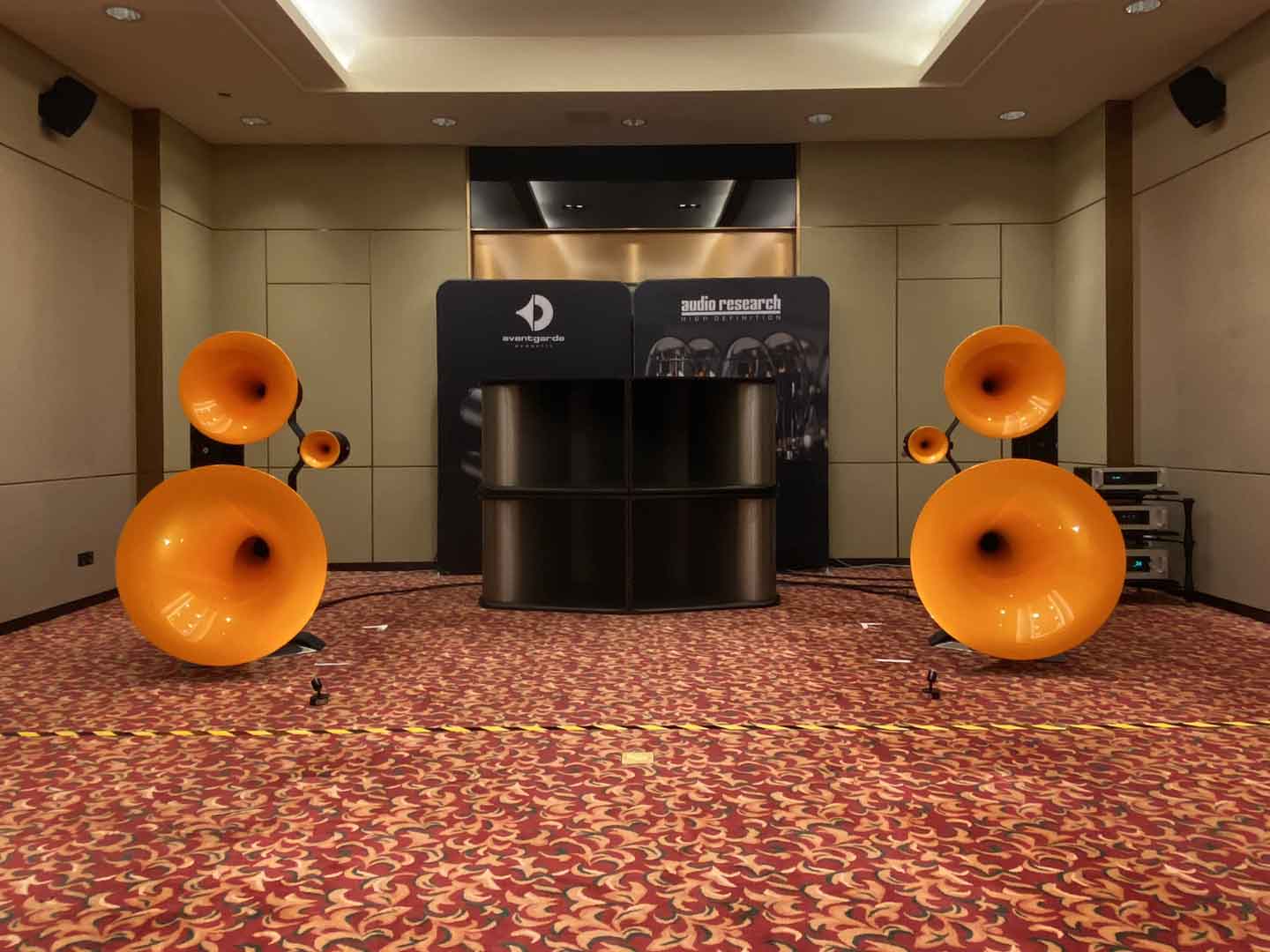 ---
The distributor of Avantgarde Acoustic and Audio Research assembled a "simple" stereo set this year.
The Avantgrade Trio G3 iTRON (active version) are driven by the Reference 6SE Line-Stage preamplifier.
The source is also signed Audio Research, with a CD6SE Transport feeding a DAC 9 Tube DAC.
Stands are from Audio Bastion.
---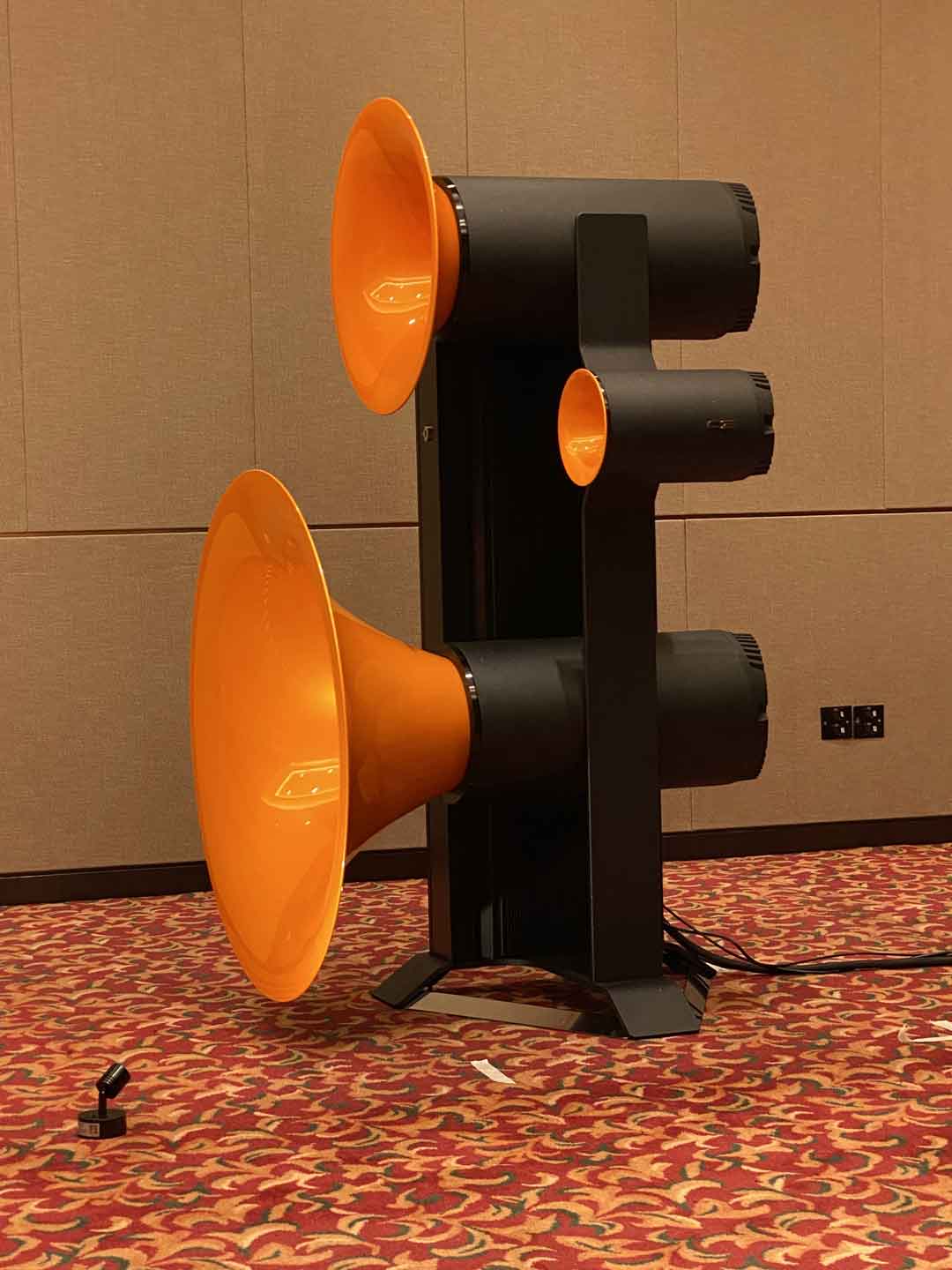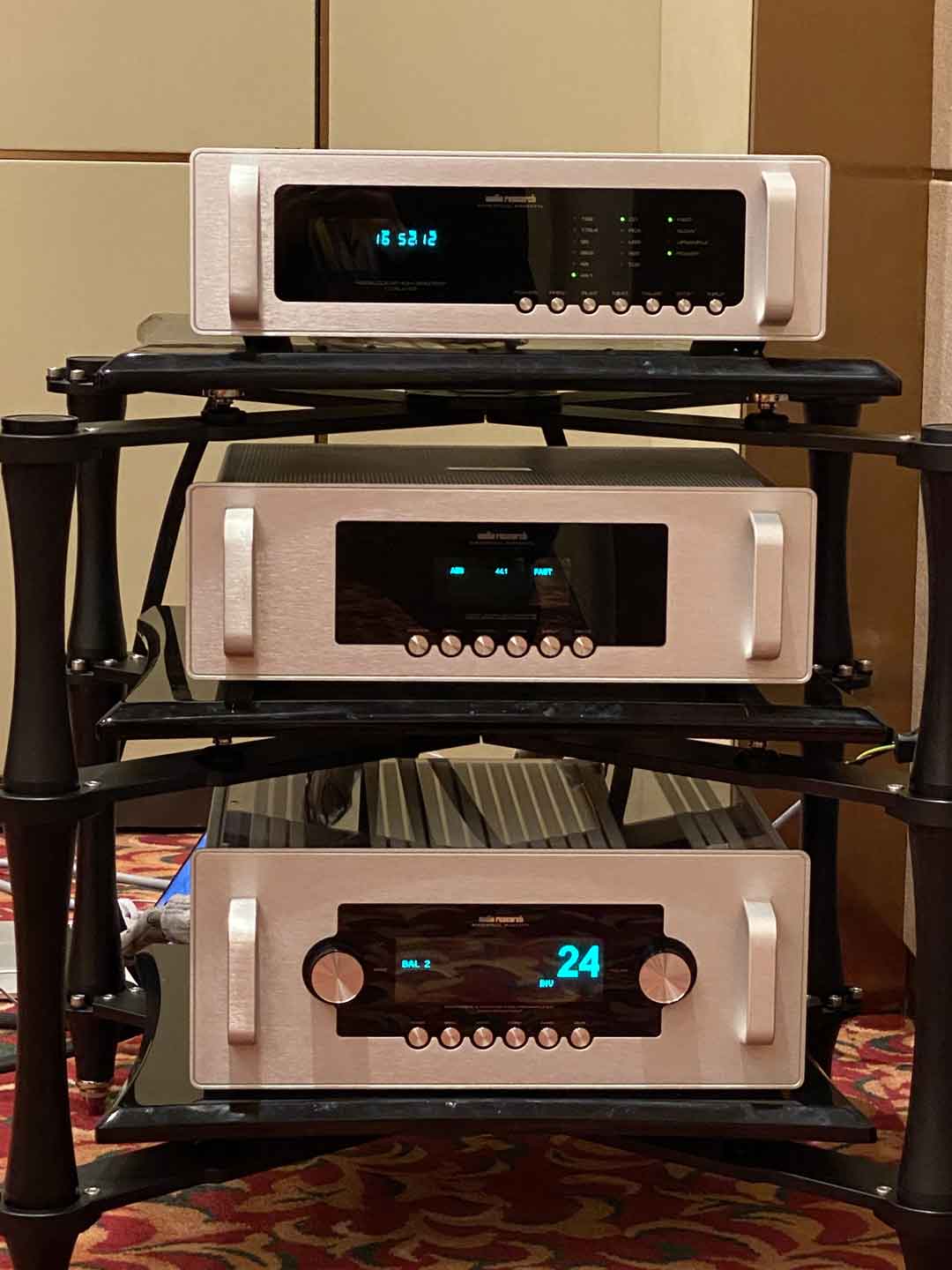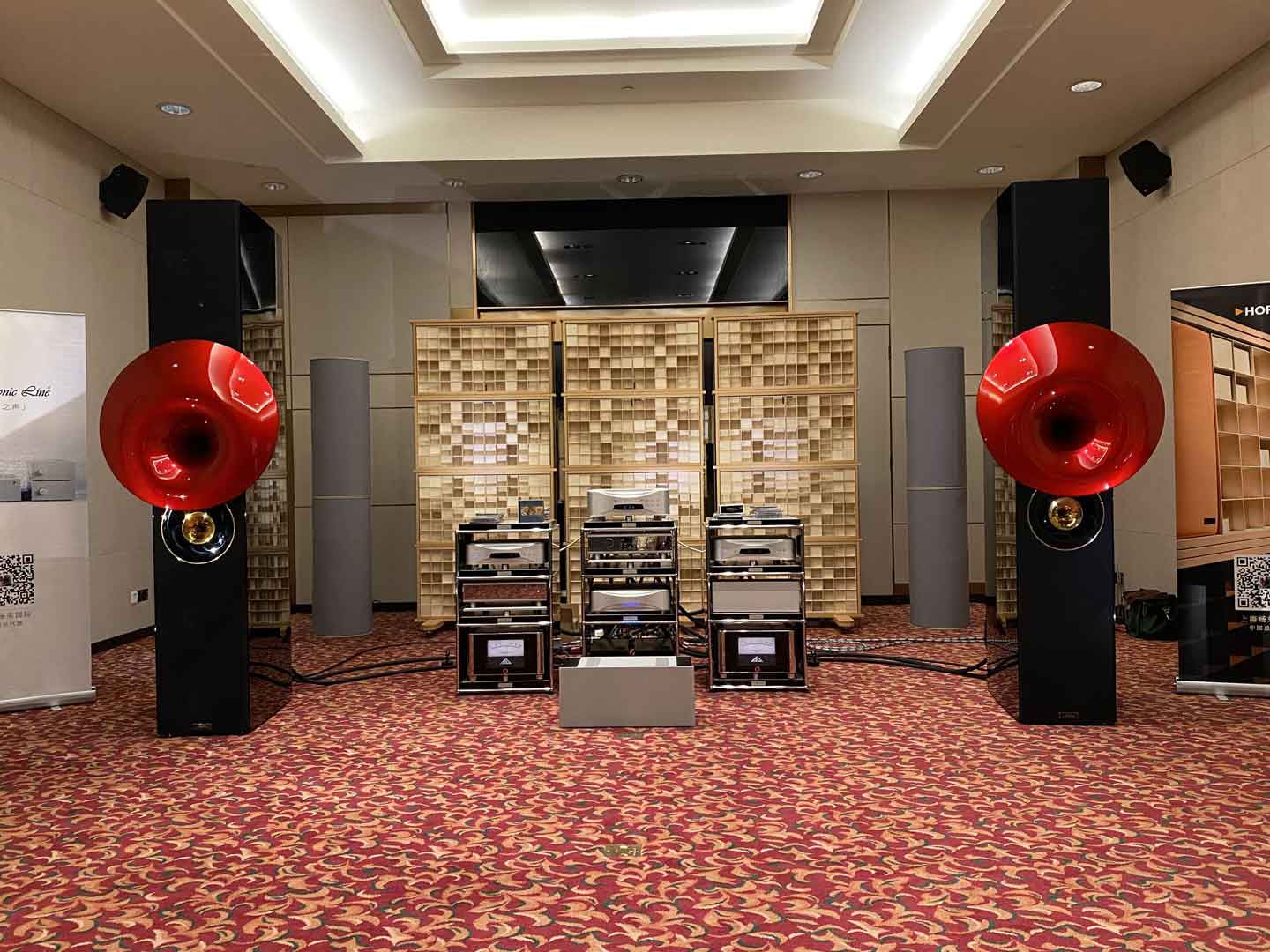 ---
To continue with horn speakers and impressive gear, here is the Acapella Audio Arts equipment.
The speakers are the massive Apollon models, each featuring an ion tweeter, hyperspherical 780 broadband horn, four 10-inch woofers at the front and two subwoofers in the cabinet.
The source is the flagship SACD transport from Esoteric: the Grandioso P1X and its separate power supply unit.
The preamplifier is the 077 from Burmester, this model was released in 2007 for the 30th anniversary of their iconic 777 preamplifier.
---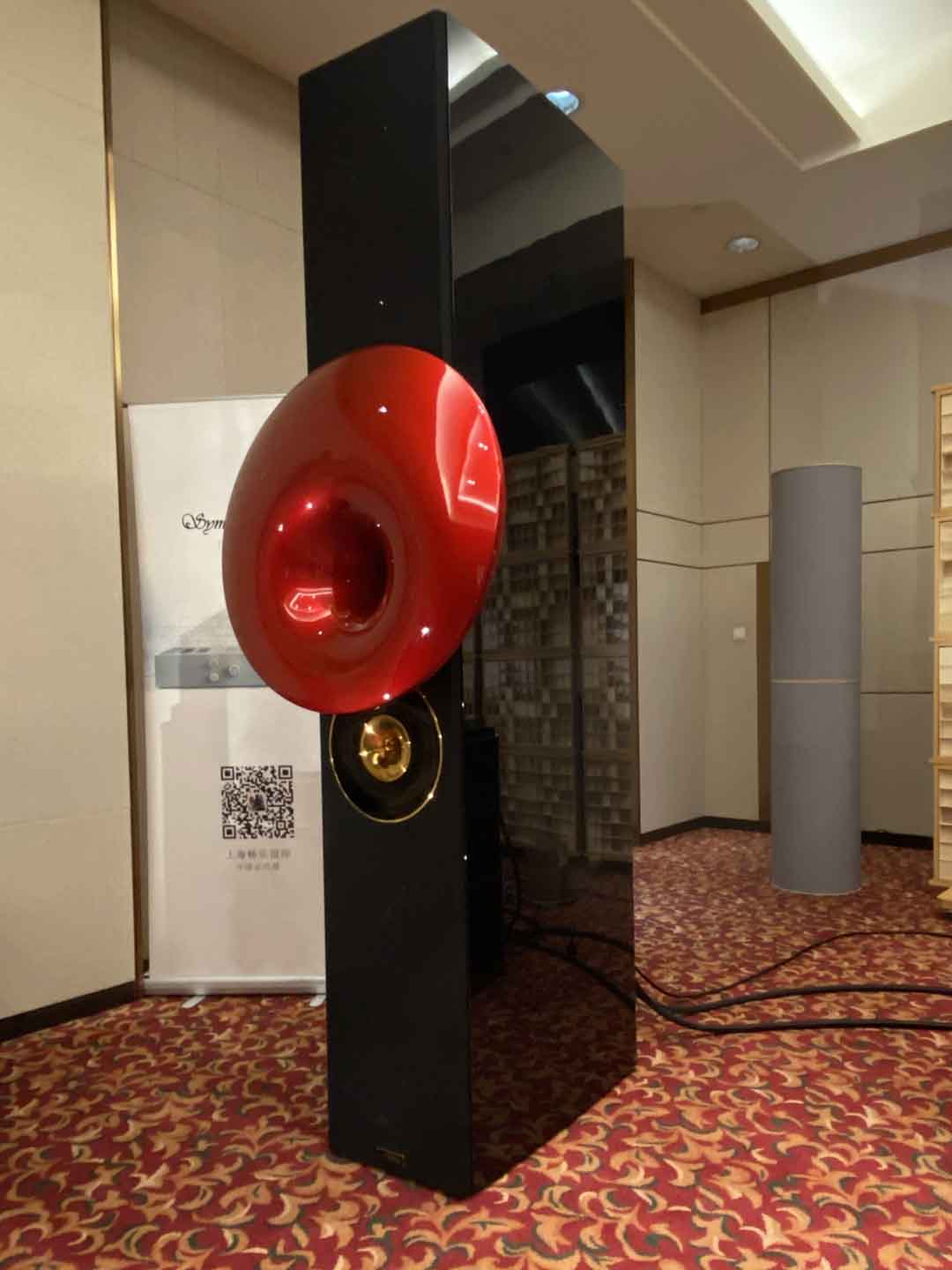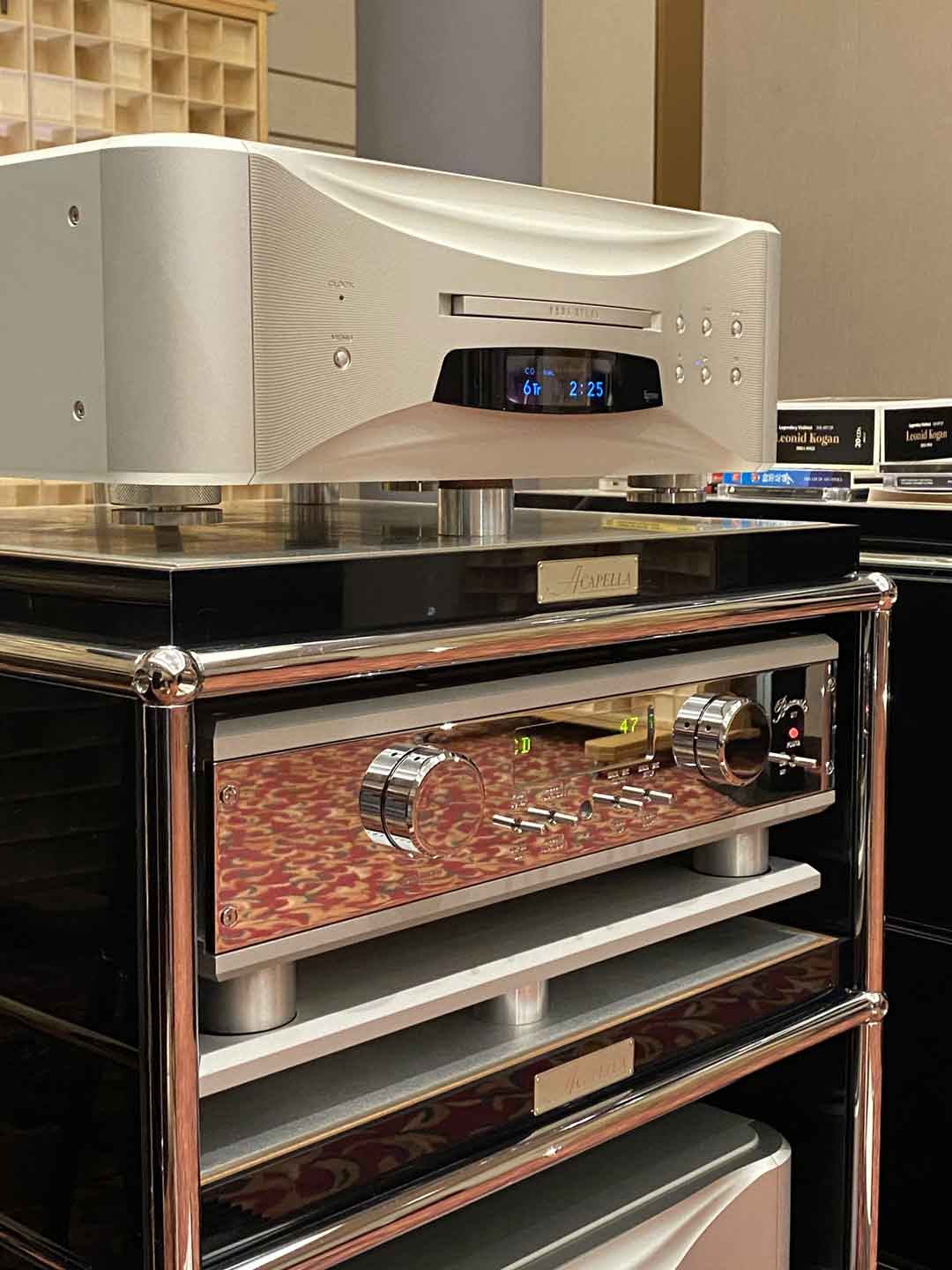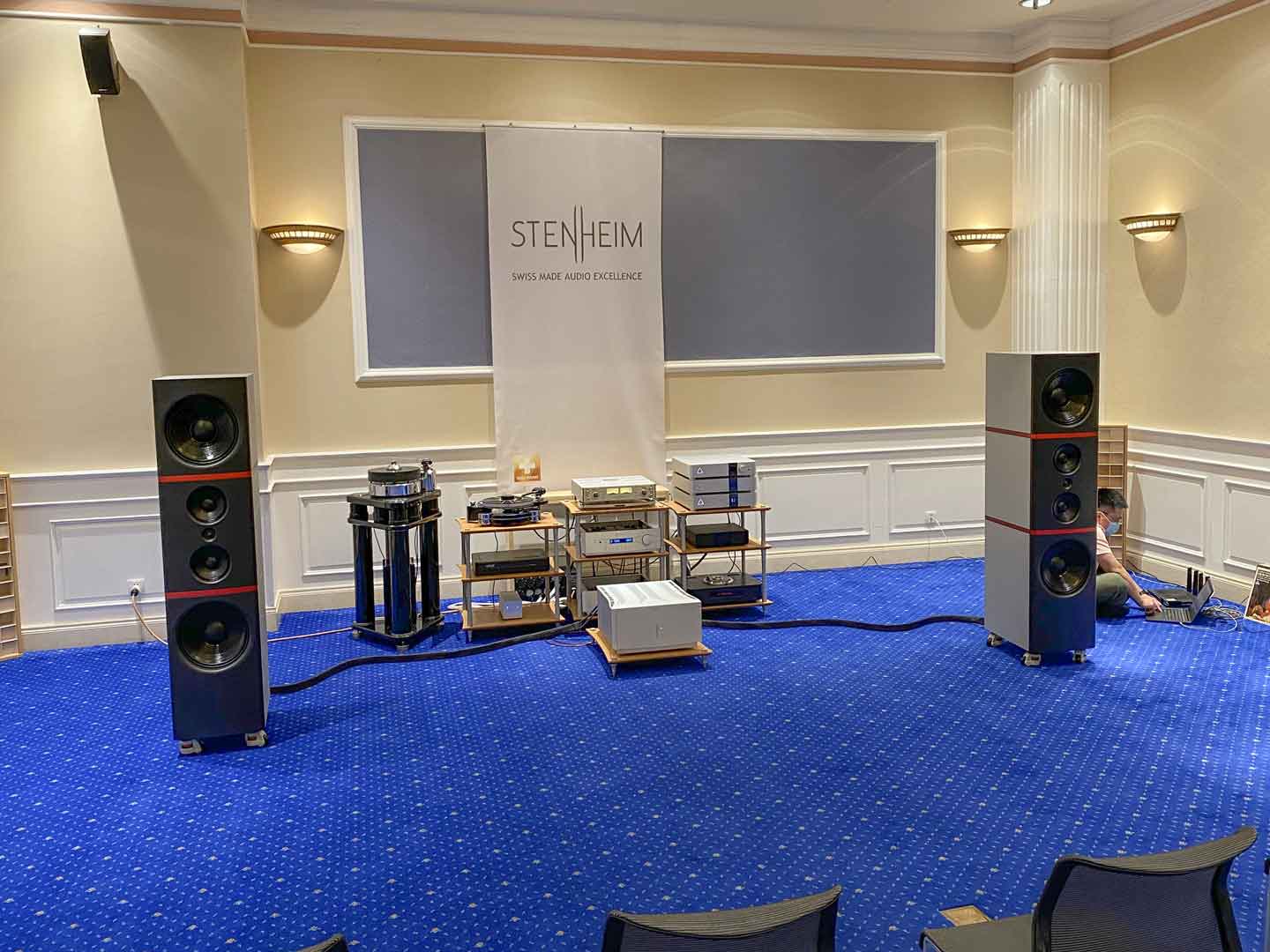 ---
The Swiss speaker manufacturer Stenheim showcases here its Reference Ultime Two models, which are a full d'Appolito design, with an original off-set symmetrical driver layout.
The source at work is the Origin Live Sovereign turntable with the Enterprise-C tonearm and a van den Hul Grand Cru MC cartridge.
The phono stage is the HSE Audio Phono Preamp Masterline 7, another swiss Swiss made product.
All other amplification is taken care of by Balanced Audio Technology (BAT) electronics, whith some units kept open to show their outstanding components.
---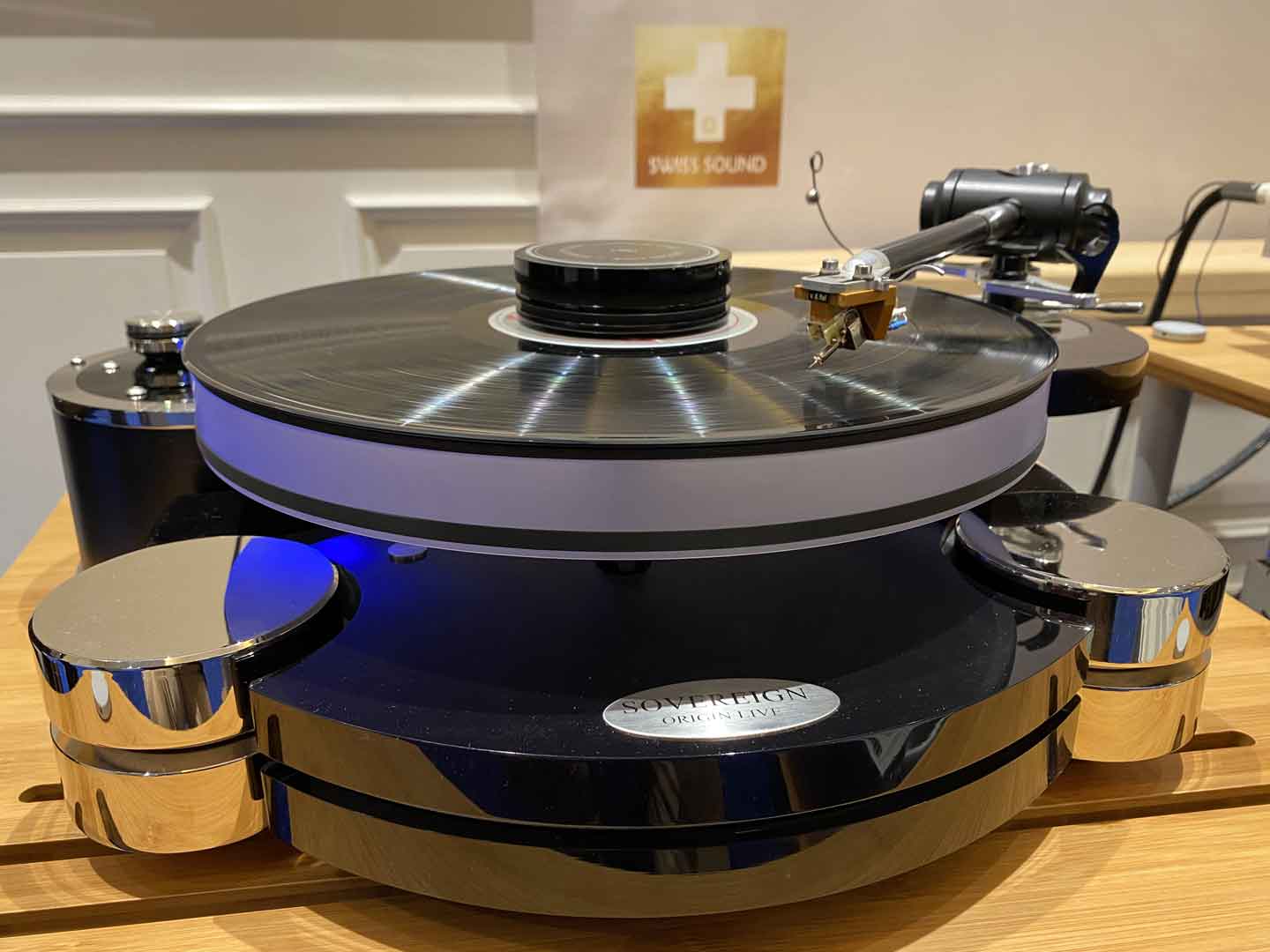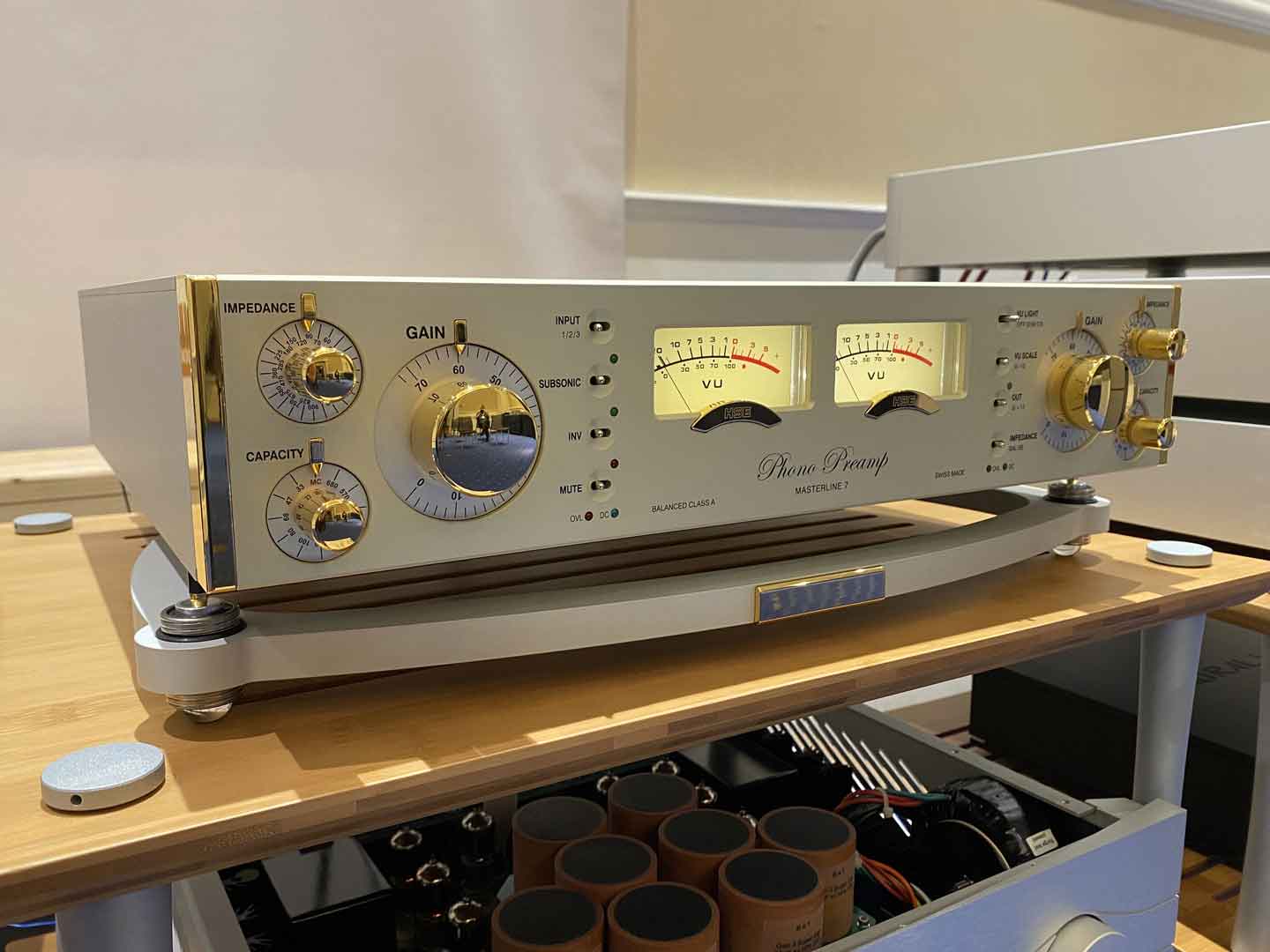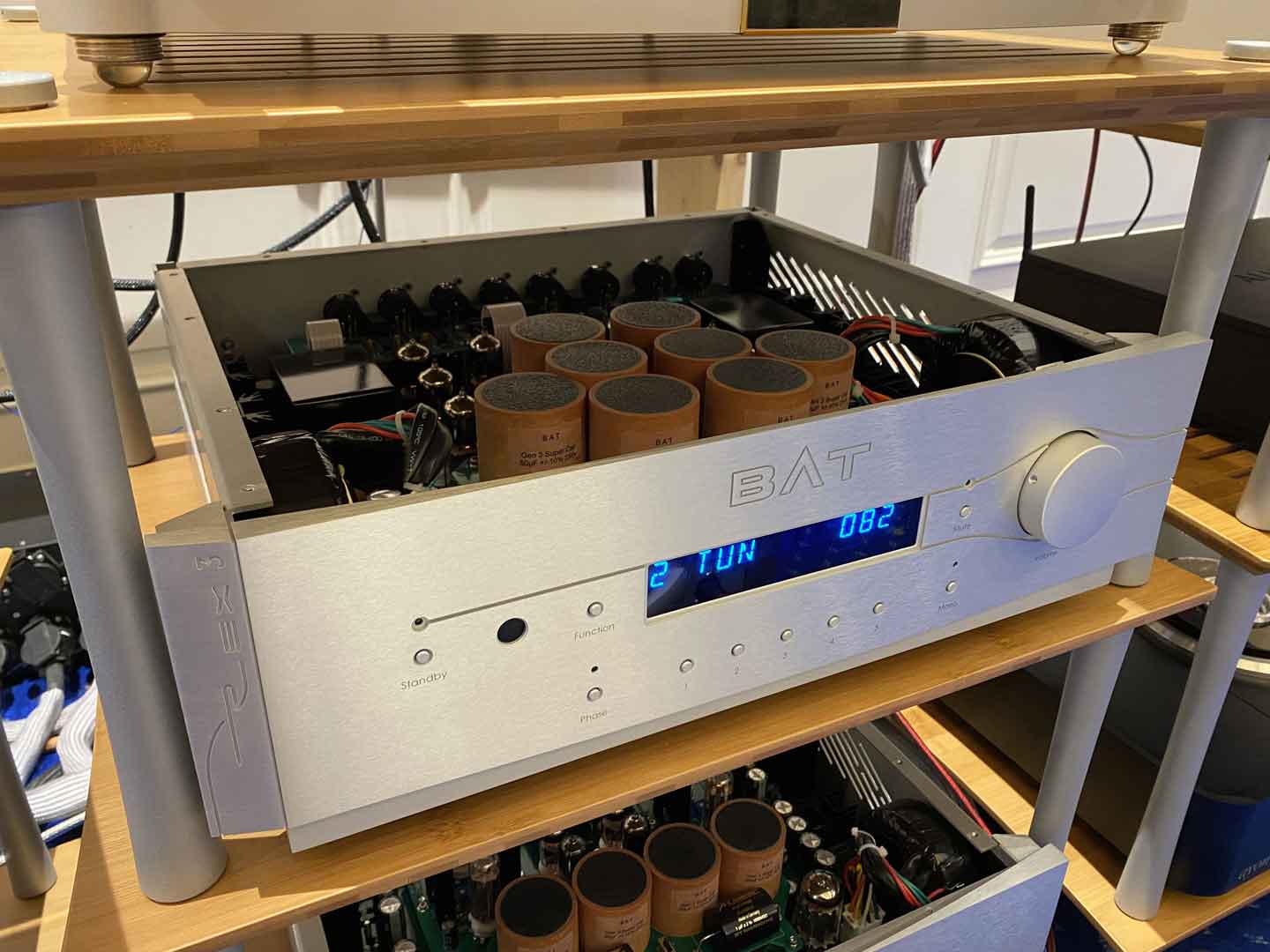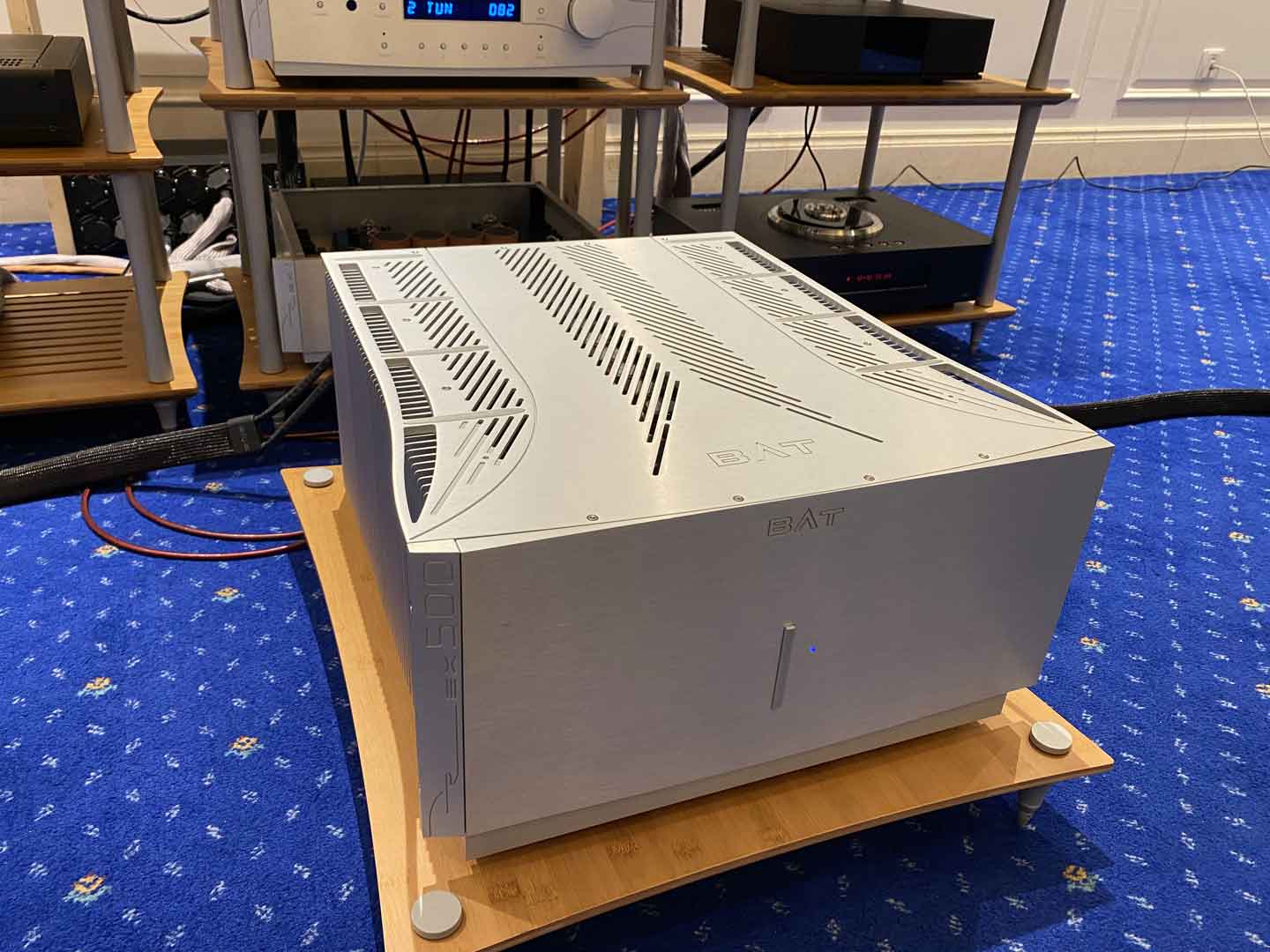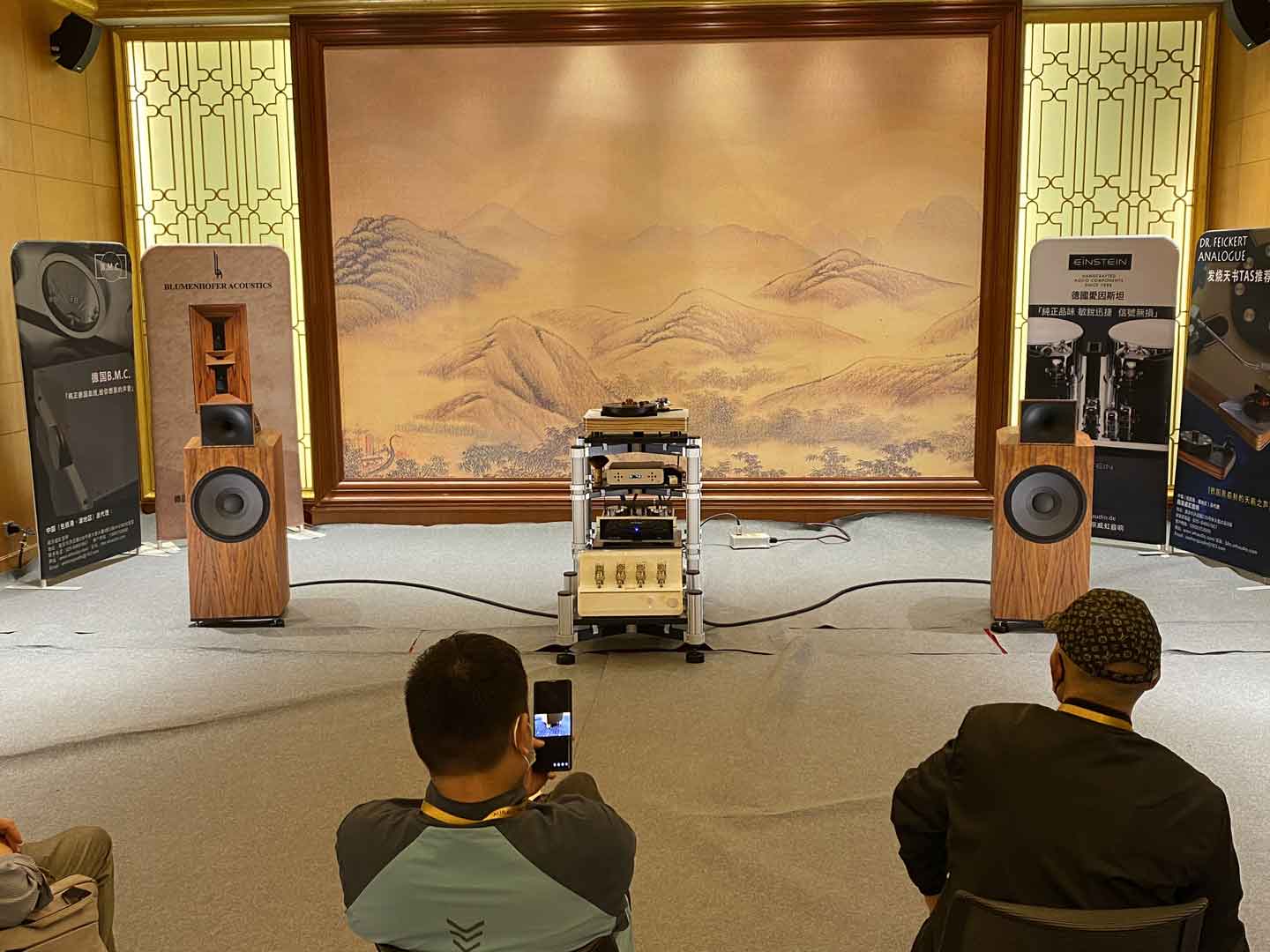 ---
Another interesting component association in this room:
The turntable is a Dr. Feickert Analogue Firebird, with a Sorane SA 1.2 Tonearm and the Einstein The Pickup mounted.
Below the turntable, the rare Dr. Feickert Analogue Vero phono preamplifier is feeding the Einstein tube preamplifier.
Surprisingly for a system of this class, an integrated amplifier instead of a dedicated power amplifier is in use: the Engstrom Arne MKII tube amplifier with its 300B push-pull design.
The German speaker manufacturer Blumenfofer Acoustics is represented by its Genuin FS 1 MK 3 models, featuring a 380mm woofer and a 75mm titanium compression driver.
A side note to the importer here: please next time take care of this carpet, it gives a sloppy feel to this otherwise beautiful showroom. One probably won't have this kind of experience in Munich or Axpona show reports.
---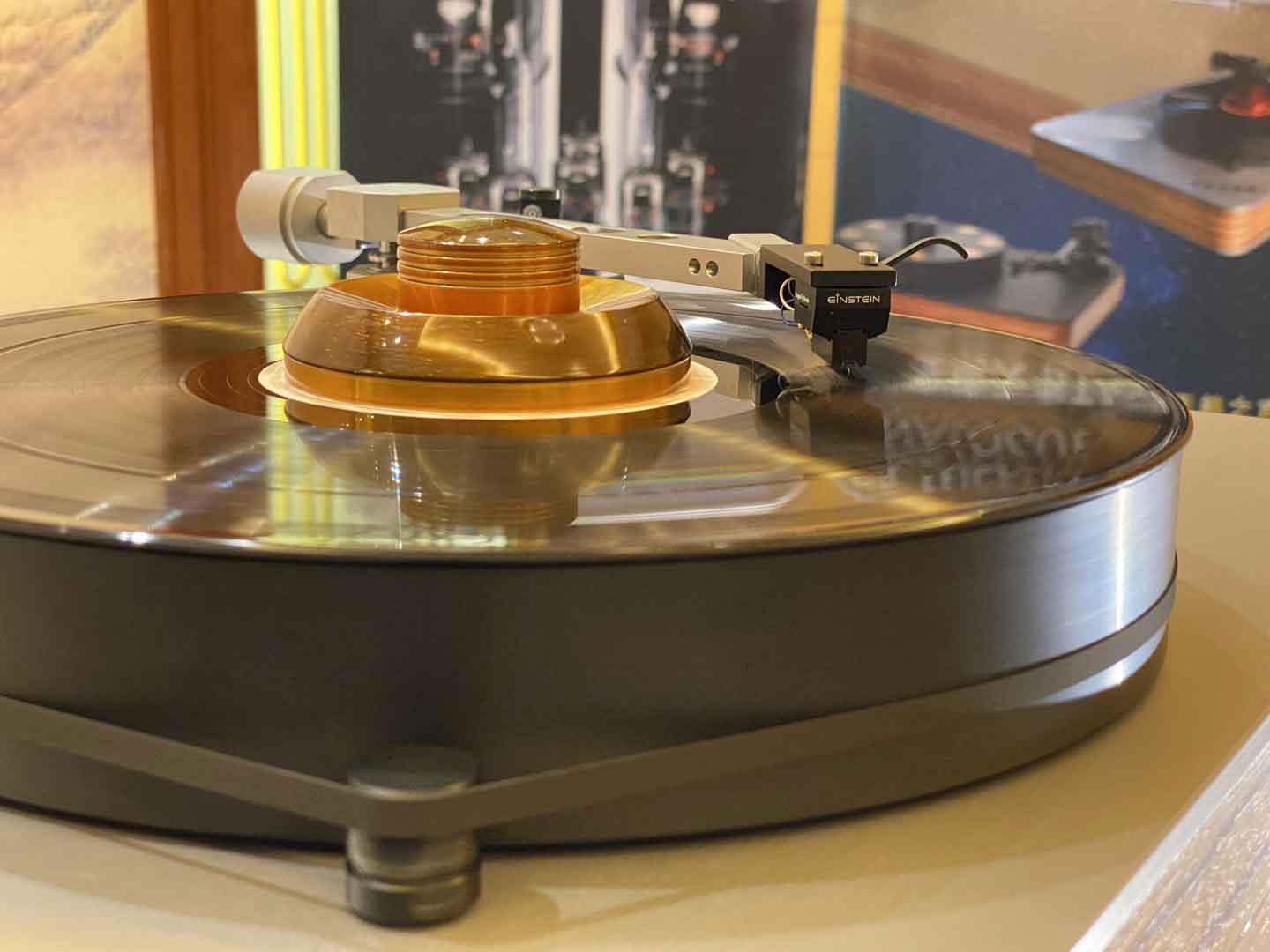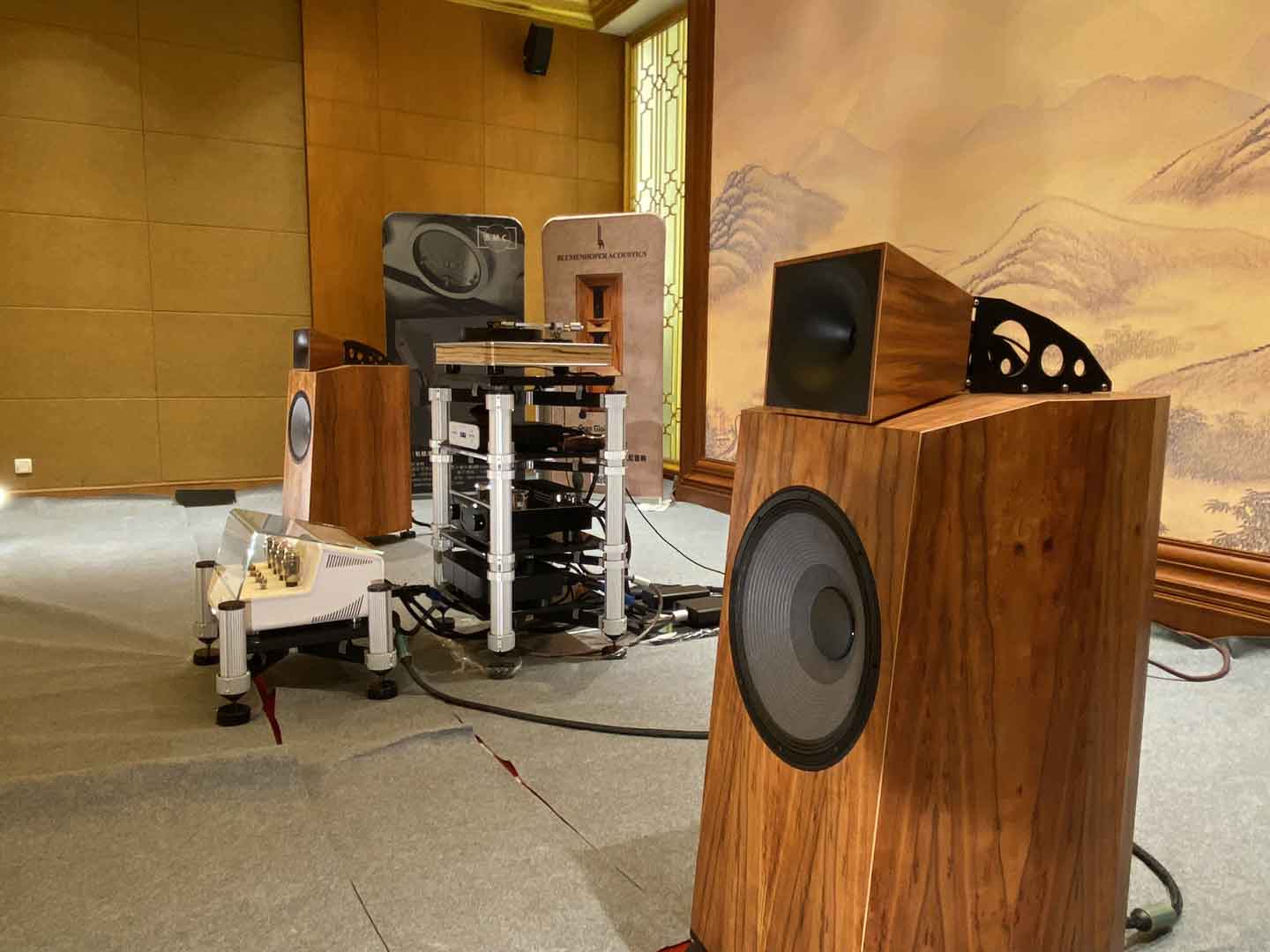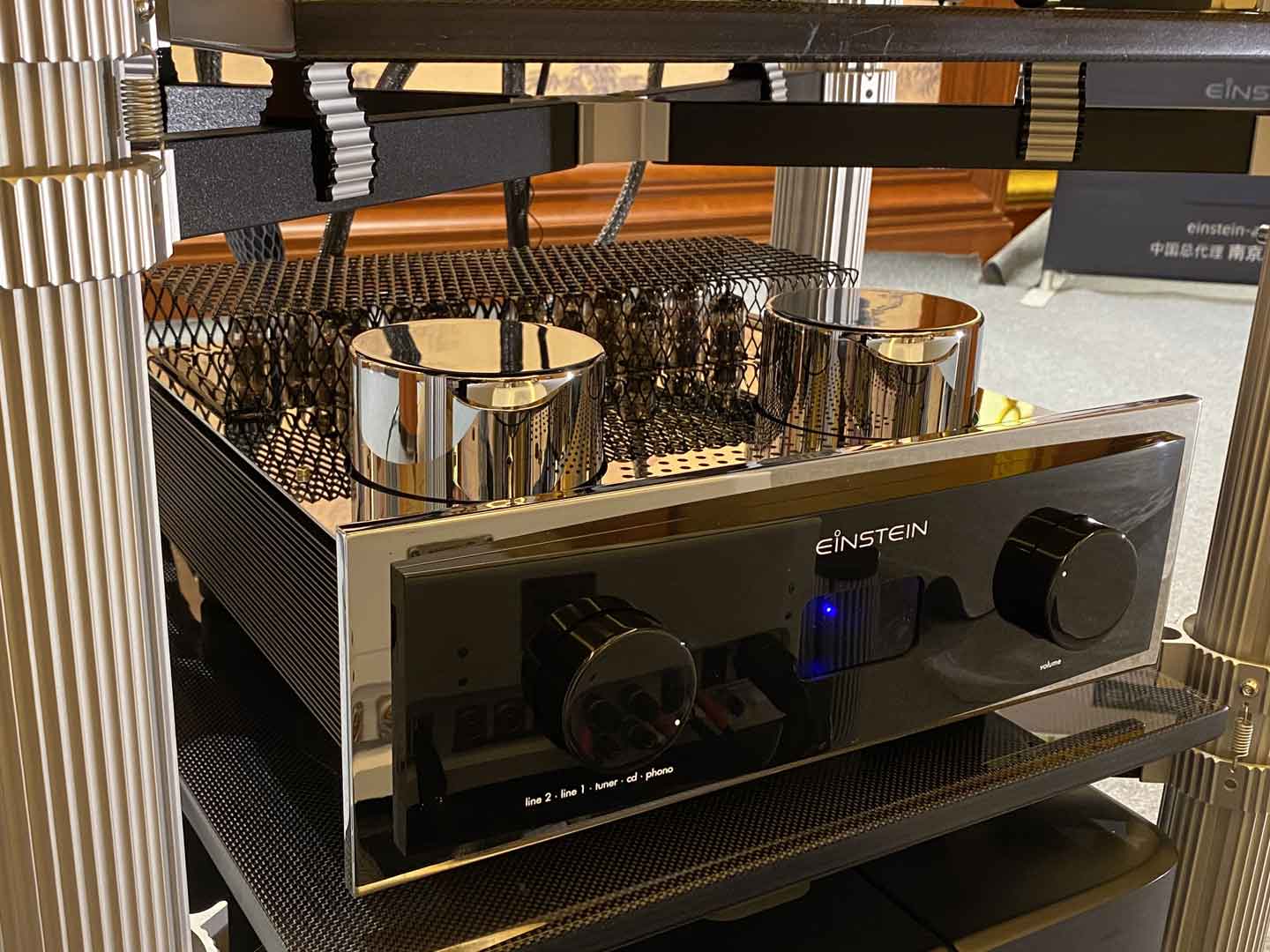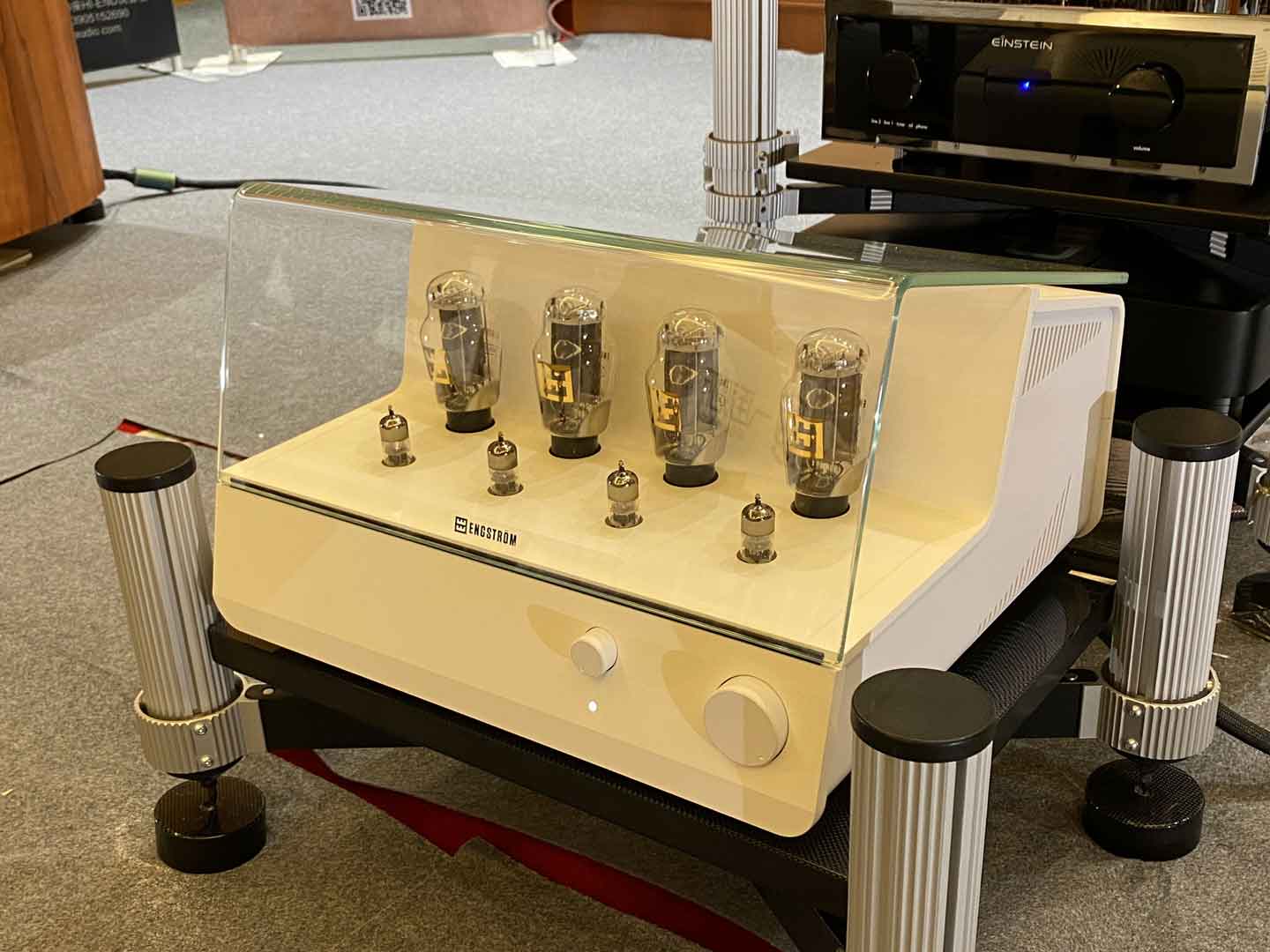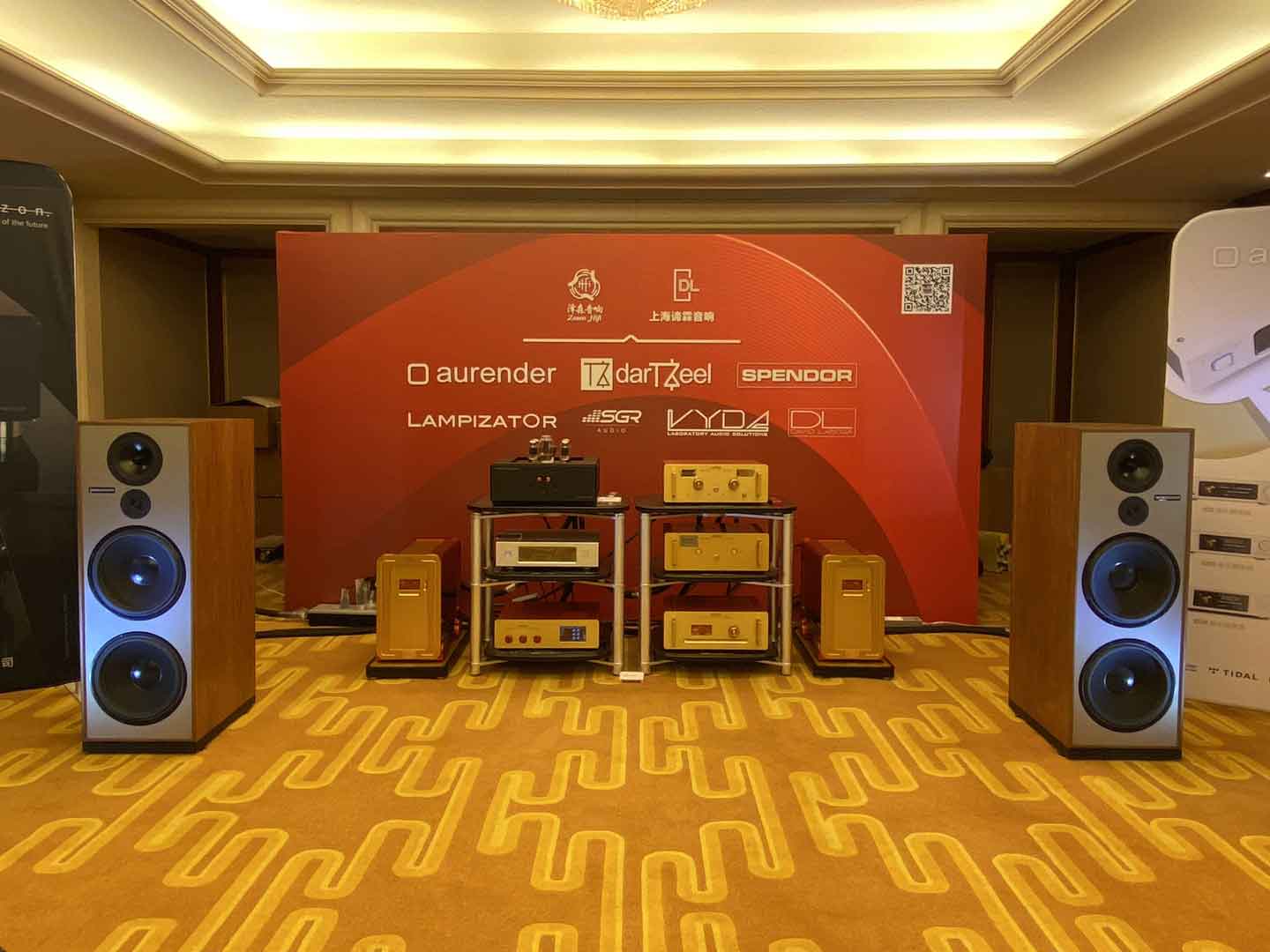 ---
The next room displays the complete Dartzeel product range!
A majestic pair of Spendor Classic 200 Ti (their flagship model) is driven by Dartzeel NHB-468 monoblocks, delivering 460 watts.
This is a lot of power available for the Dartzeel NHB-18NS preamplifier!
The source here is digital: an Aurender W20SE Special Edition music server, associated with as Lampizator Horizon tube DAC.
Those stands are the Symphony model, made by an Australian company called SGR Audio.
---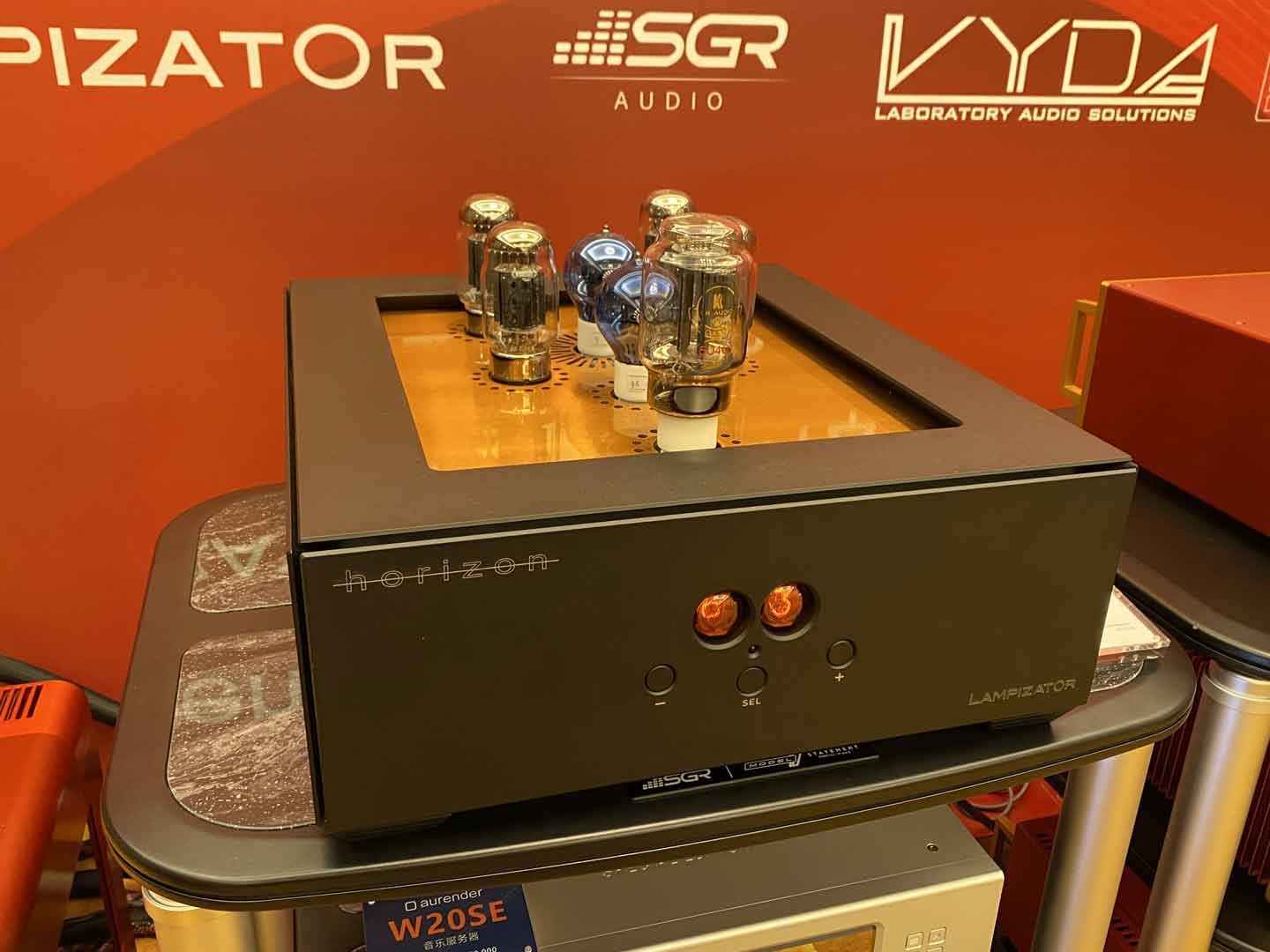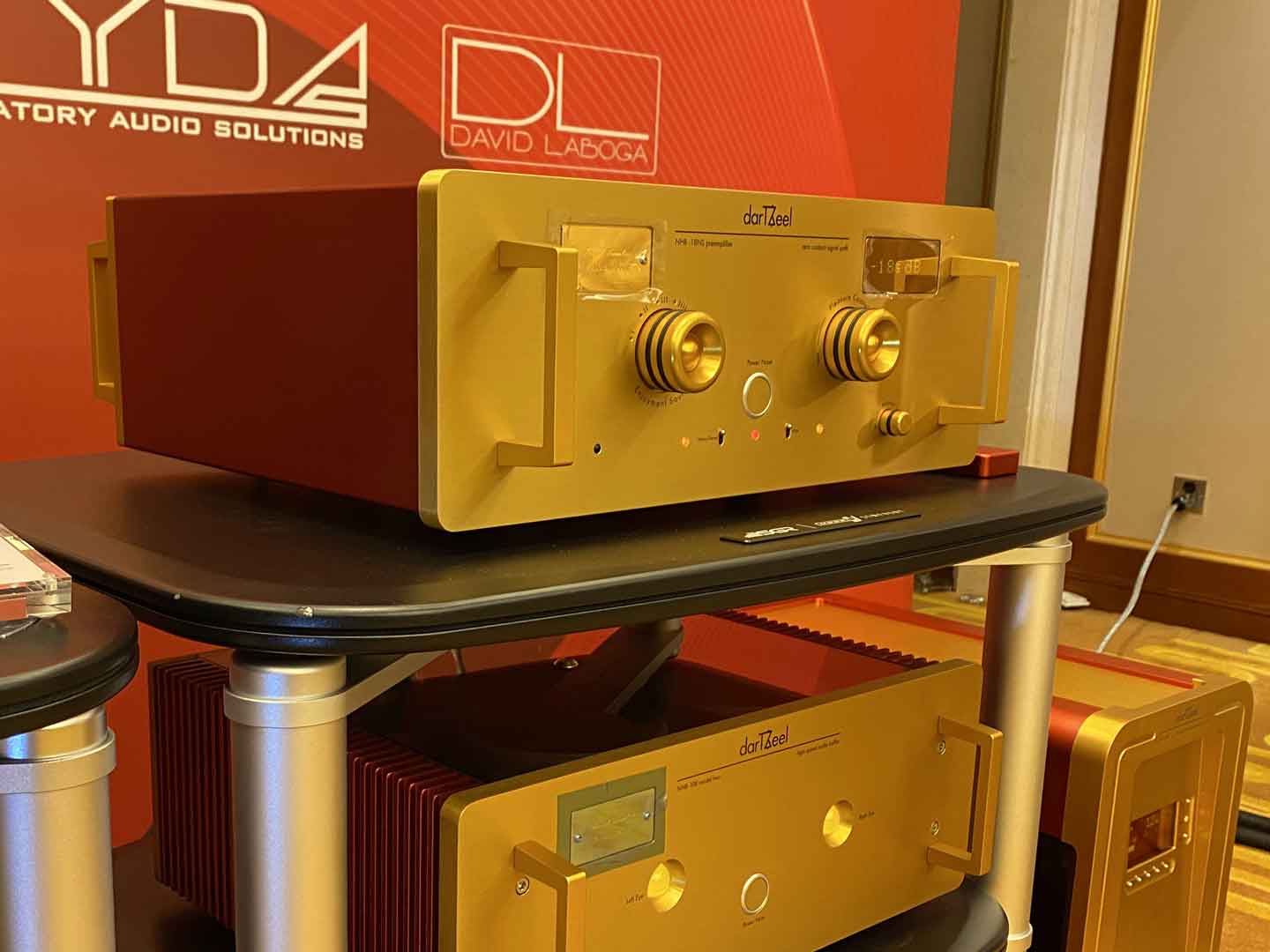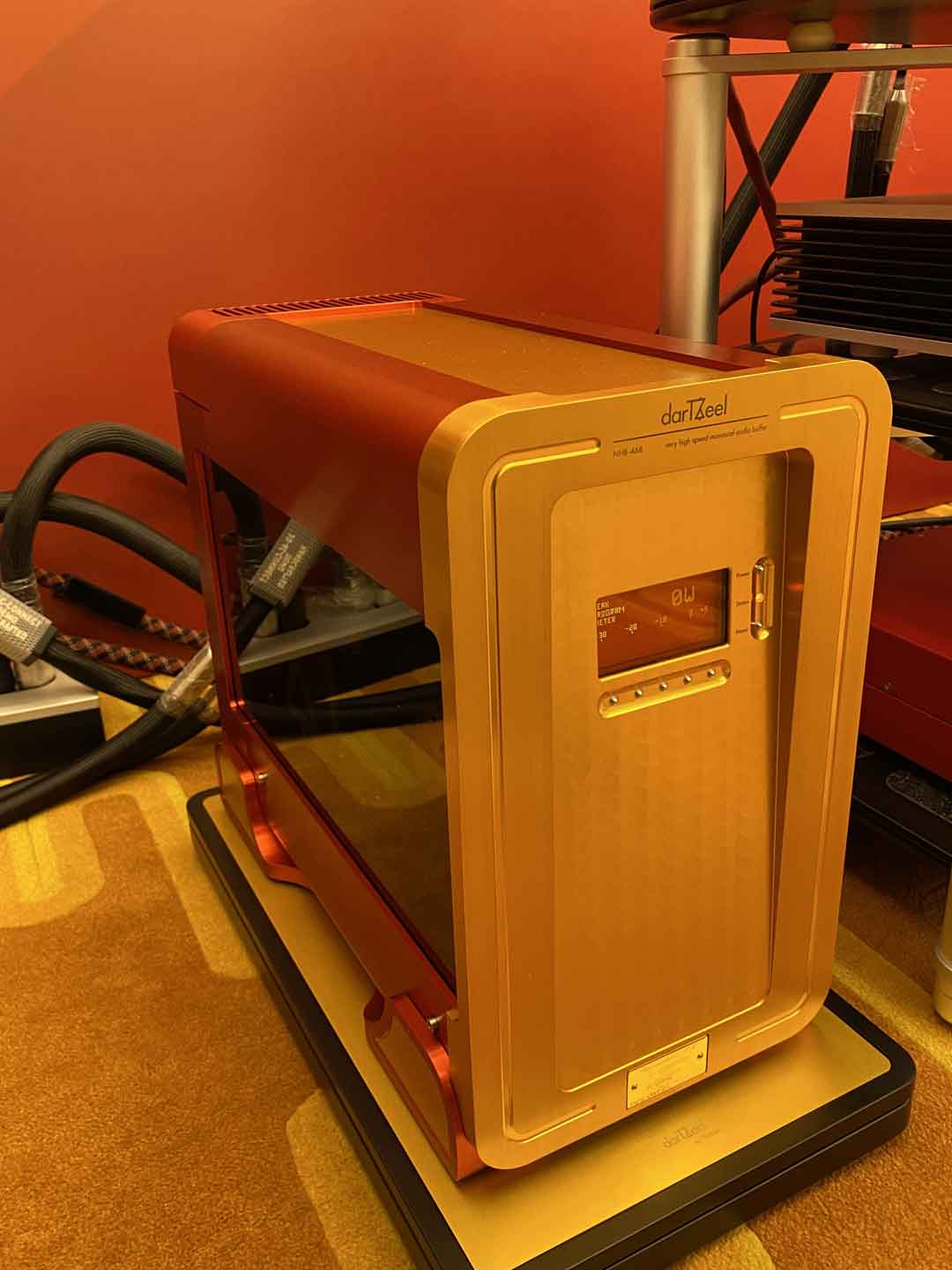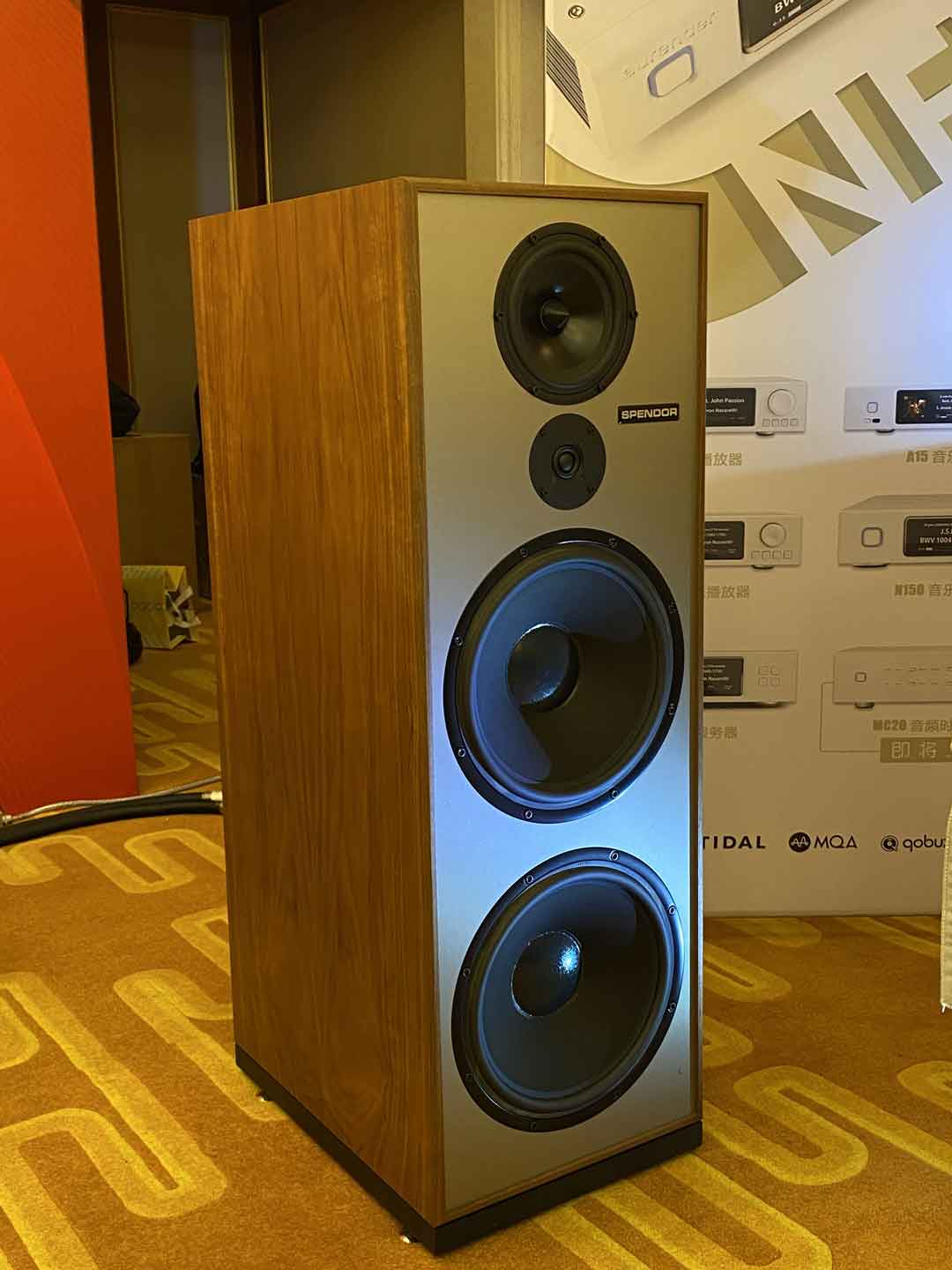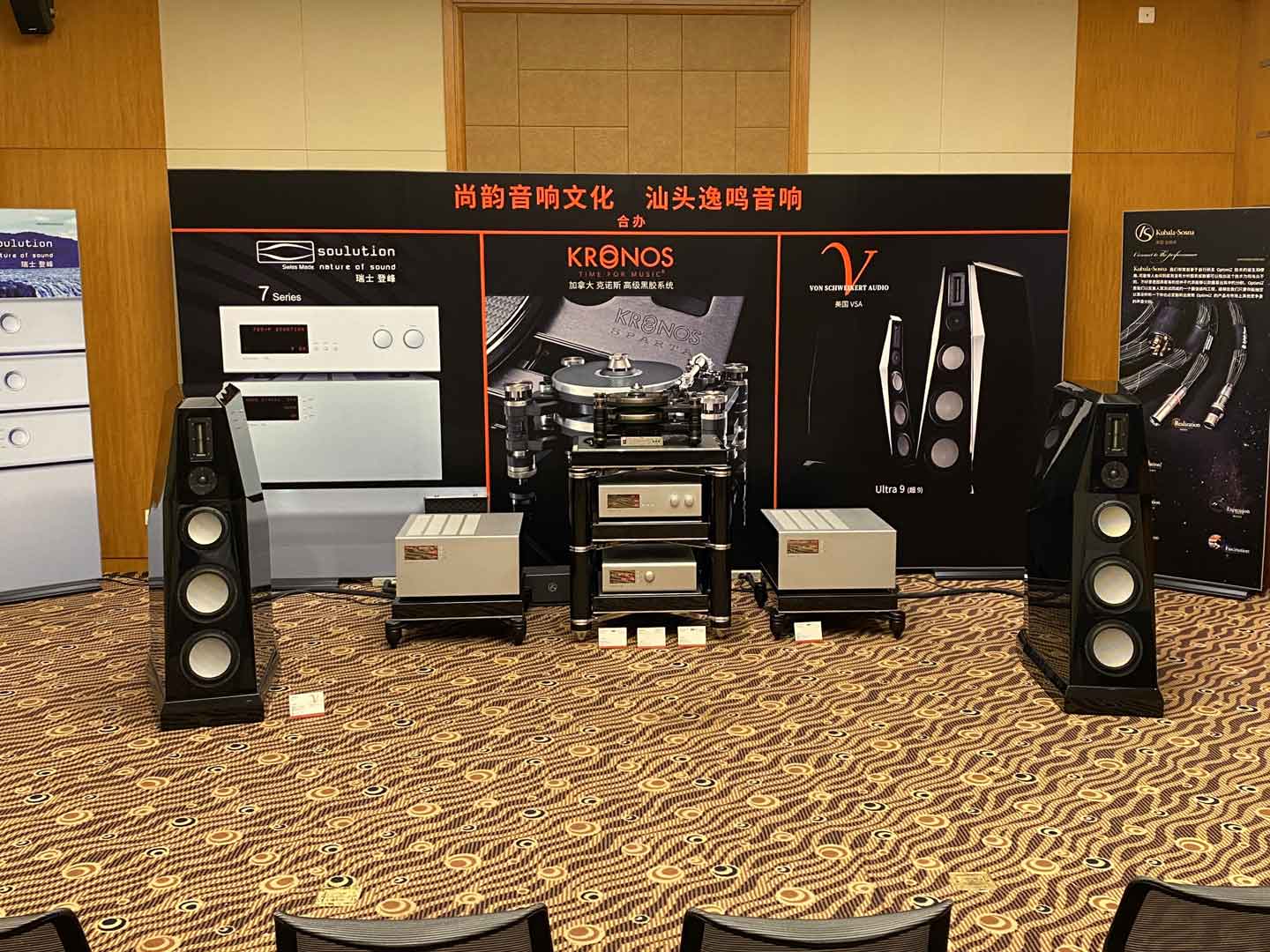 ---
In the last room of this report, the setup is again fully analog.
A Kronos Sparta is playing a record, with its Helena tonearm and a My Sonic Lab Hyper Eminent EX moving coil cartridge mounted.
All the electronics are signed Soulution: 550 phono preamplifier, the flagship 725 preamplifier, driving 701 monoblocs delivering 1200 watts to the 4 ohms impedance speakers.
With 92dB sensitivity, the Ultra 9 speakers from Von Schweikert Audio may not need that much power to work properly, but it looks good…
---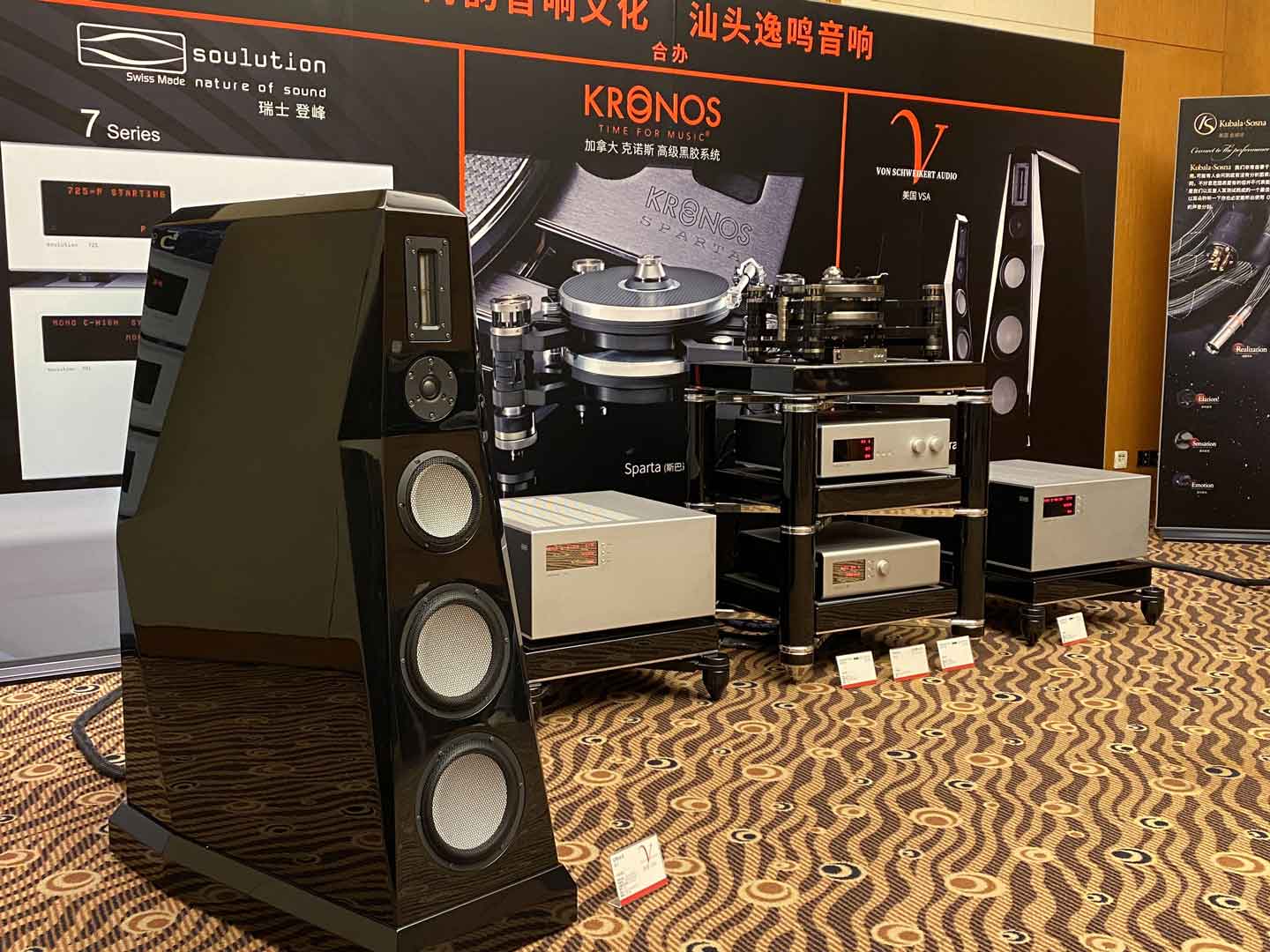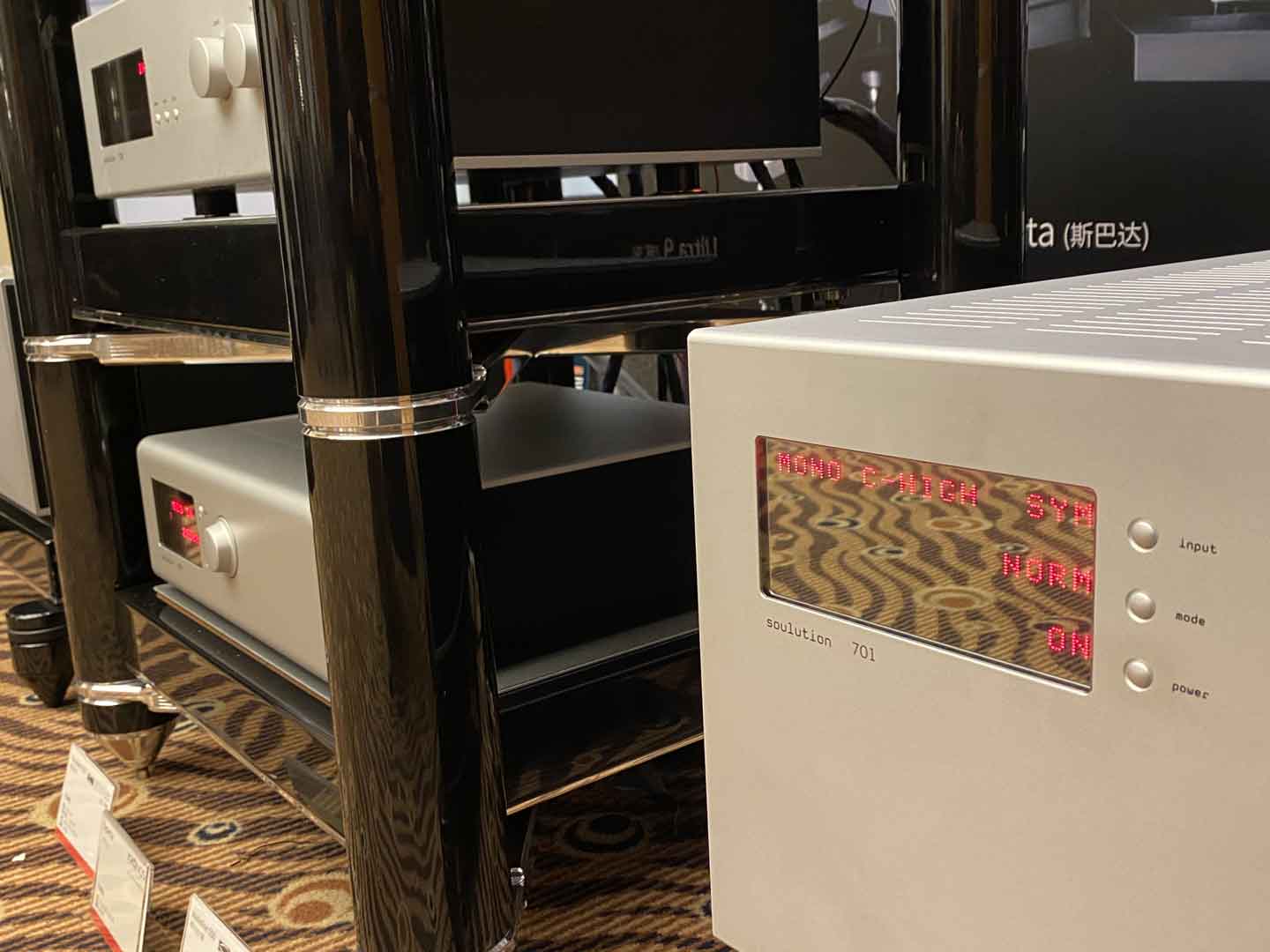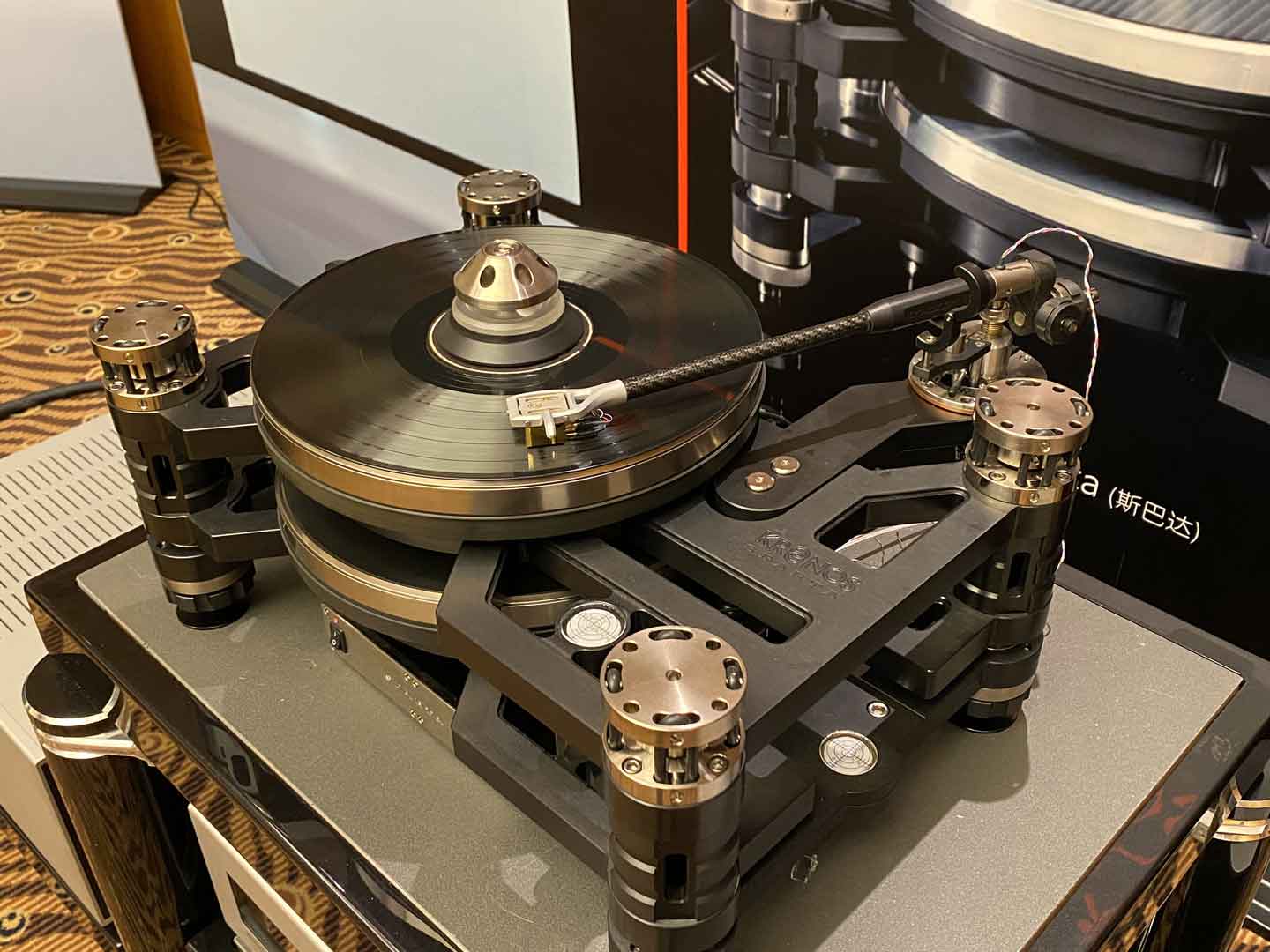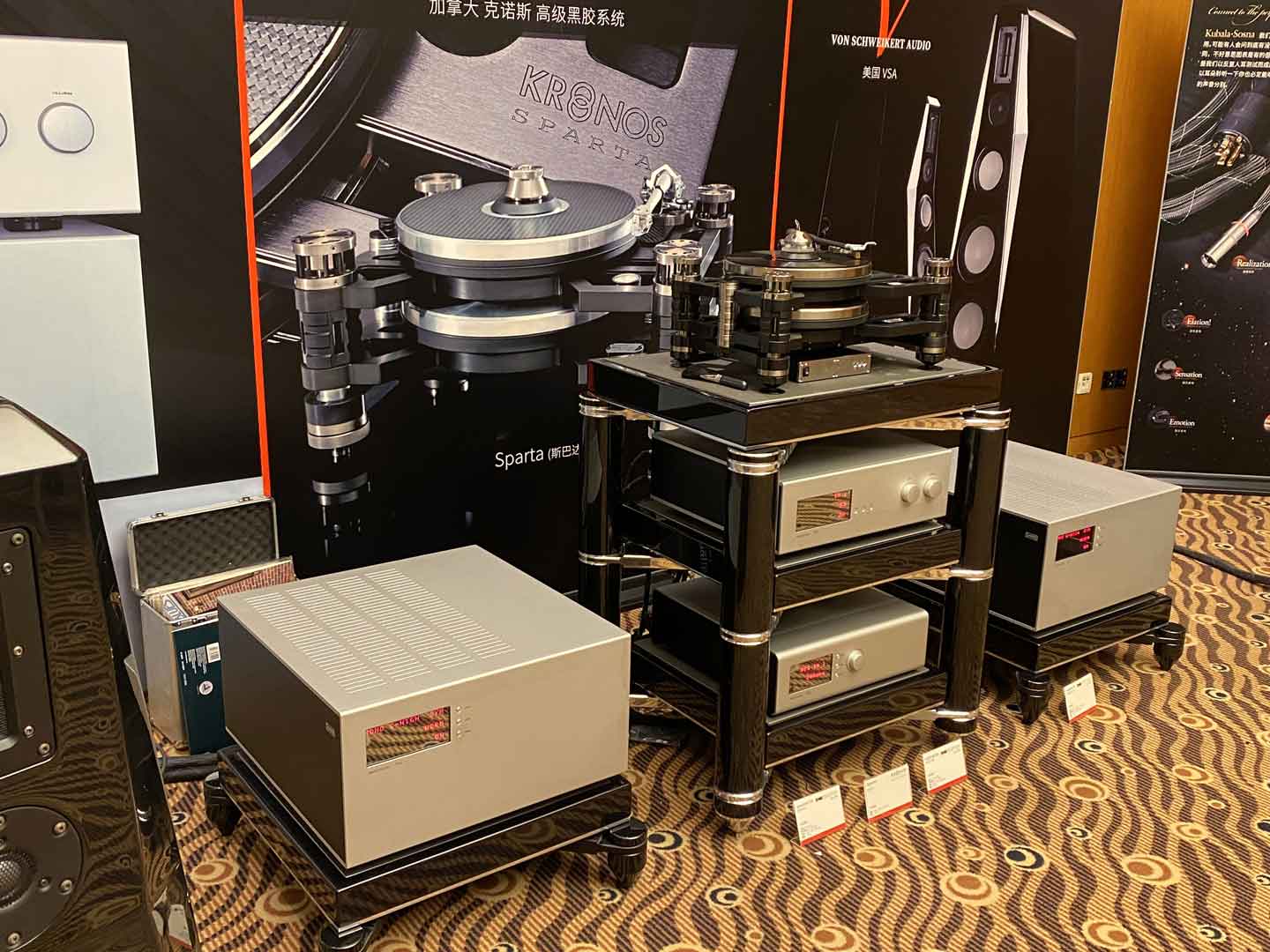 Shanghai Audio Show 2022:
Conclusion
---
China Audio Shows are back, and this is great news!
The Shanghai Top Audio Show (TAS) 2022 was an exciting opus, attracting thousands of audiophiles to its new location.
Hats off to the organization team, who put together a beautiful event for our enjoyment, in spite of all difficulties linked to the zero-covid policy.
See you at the 2023 show!
---
---
Copyright © 2015 – 2023 Le Son International
---
At the helm of Le Son, Gregory combines his INSEAD MBA expertise with a deep passion for high fidelity sound. Renowned for his skill in analog audio, Gregory's journey from corporate life to audiophile expert is a testament to his dedication to pure sound. Discover more on our About Us page."