Find Reel to Reel Tape Music – Reel-to-Reel Tapes for Sale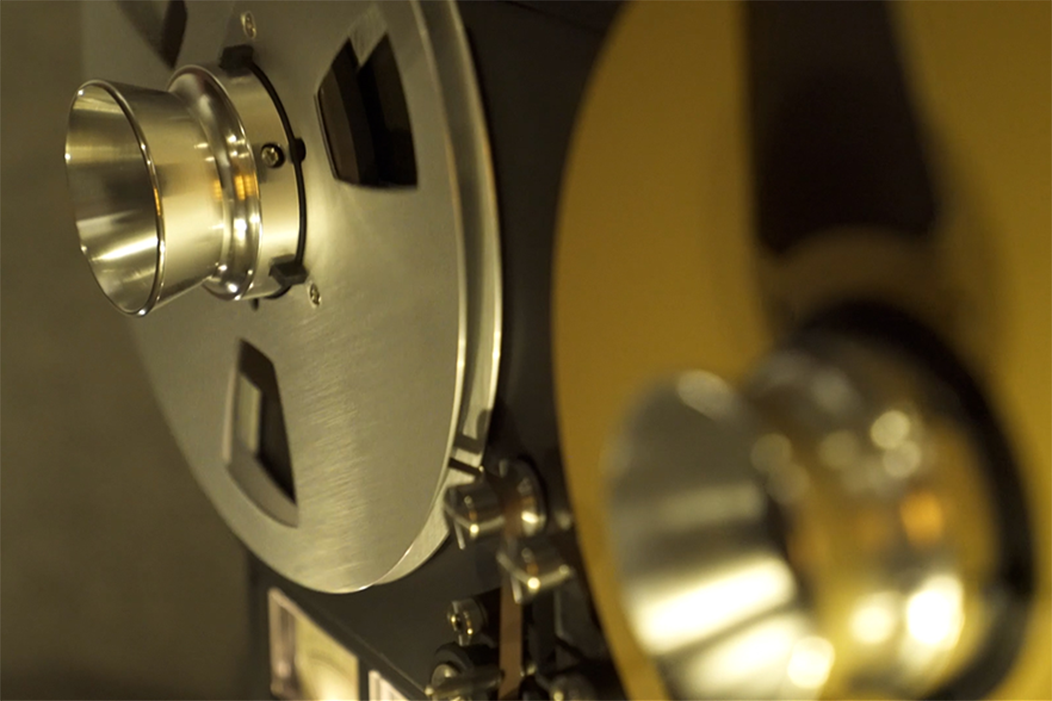 Knowing where to find reel to reel music can be a challenge today, as music on tape is rather rare. Besides the vintage reel to reel albums and master tapes for sale on marketplaces like eBay, about 40 audiophile labels specialize in reel to reel records. These records can be recent recordings or legacy master tape copies, and can be customized for a perfect playback on your reel-to-reel deck (number of tracks, equalization, speed).
You will discover here the complete list of audiophile labels offering reel-to-reel music for sale, worldwide.
I am lucky to have the precious help of Daniel Fiser to compile this list and make it available for all of us. Thank you Daniel!
---
In order to distinguish the different work processes to produce reel to reel recordings, we mention the SPARS code for each label.
The SPARS code is a three-position classification system developed in the early 1980s by the Society of Professional Audio Recording Services (SPARS) for commercial compact disc releases. The code denotes aspects of the sound recording and reproduction process, distinguishing between the use of analog and/or digital equipment. The code's three positions refer to recording, mixing, and mastering respectively.
The 3 letters of the code have the following meanings:
First letter – the type of audio recorder used during initial recording (Analog or Digital)
Second letter – the type of device(s) used during mixing (Analog or Digital)
Third letter – the type of mastering used (Analog or Digital)
For example, a full analog reel-to-reel recording will show an AAA code
---
---
---
And now, here is where to find reel to reel music! 
---
Where to Buy R2R Tapes:

Worlwide listing of Labels offering Reel to Reel Recordings for Sale
---
2Inch-Records (straight2tape)
---
---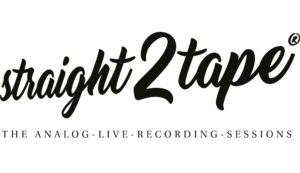 ---
The analog boutique label 2Inch-Records invites musicians and fans to their straight2tape® sessions, and releases limited editions of LPs and master tapes. No computer, no edits, only real-time analog live productions of their artists. Among others, you can find tapes of Souls Revival, Paulo Mendonça, Ellis Mano Band, John Doe Band, and Marc Amacher & Band.
---
Country: Switzerland
SPARS Code: AAA
---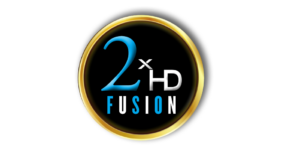 ---
2xHD is based in Montreal and is led by audiophile sound engineer René Laflamme and producer André Perry. All 2xHD tapes are from the original analog masters and transferred in analog domain using a Nagra-T tape recorder. The latter is modified with high-end tube playback electronics, and wired from the playback head. Titles available are a Bill Evans live recording at The Village Gate, the album Softly by Shirley Horn, and more.
---
Country: Canada
SPARS Code: AAA
---

---
2Track Masters is dedicated to bringing new and exciting independent artists to reel-to-reel music enthusiasts. Although all of their albums are mastered using analog processing direct to tape, most have been originally recorded and/or mixed with high-end digital systems. They believe this brings together the best of both worlds – the pristine accuracy of digital recording, and the warmth of analog tape.
---
Country: USA
SPARS Code: DAA
Acoustic Sounds (Analogue Productions Ultra Tapes)
---
---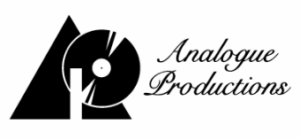 ---
The Analogue Production Ultra Tapes are reissues of well known recordings. Each new tape is directly sourced from a copy of the original analog masters. The company uses an ATR-modified Ampex tape recorder with flux magnetic heads. Their store mostly features 15 ips, 2-track IEC equalization tapes. Famous jazz and classical albums are available, like Fritz Reiner / Rimsky-Korsakoff: Scheherazade, Leopold Stokowski: Rhapsodies, Ben Webster: Gentle Ben.
---
Country: USA
SPARS Code: AAA
---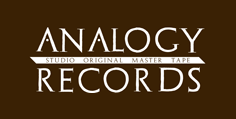 ---
Instead of producing copies from any pre-existing master, for each order Analogy Records produces an original master directly from the multi-track recording system, thus removing an additional stage. Analogy Records produces artists from different musical genres, such as jazz, pop, classical, folk, world music, contemporary music and others.
---
Country: Italy
SPARS Code: DAA
---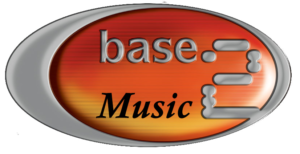 ---
Base2 is owned by Jacob A Purches, producer, recording engineer, 3D designer, audiophile and music lover. He owns 'Base2 Studio' and is available for recording work in all forms. Base2 Music is a young label, founded in 2017 and is not out to build a large catalogue in a short period of time, but to carefully and slowly produce recordings to the highest possible standards of the best artistes that are relevant today. Mostly organ and classical music recordings.
---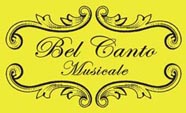 ---
Since 2015, Bel Canto Musicale makes full analog live recordings. For the best reel-to-reel music sound quality, check the Sasimi series live recording open reel tapes. They have 2 series of tape releases: BCM (recording is digital), and BSA (100% analog process).
---
Country: Taiwan
SPARS Code: AAA & DAA
Chasing The Dragon Audiophile Recordings
---
---

---
Chasing The Dragon has become known as one of the leading reel-to-reel music record labels. Their music includes chamber orchestra, full orchestra, big band jazz and HiFi demonstration LPs, CDs and downloads. They run 1/2 inch master tape recorded at 30 inches per second, from which they release their copy masters.
---
Country: UK
SPARS Code: AAA
---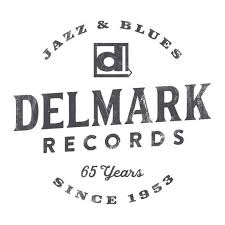 ---
Delmark Records is the oldest continuously operating Jazz and Blues independent record label in the United States. It was founded by Robert G. Koester in St. Louis, Missouri in 1953, originally under the name "Delmar." In 1958, Koester and the label relocated to Chicago with the label's current name: Delmark. For their releases, the original analog master tapes are played on an optimized Otari MTR10 and copied to a newly refurbished Ampex ATR 102 using RMGI SM-900 tape stock. Subsequent copies are made on Otari MTR10s using SM-911 tape.
---
Country: USA
SPARS Code: AAA
---

---
EternalArts and the label EternalMasters were founded by Dr. Burkhardt Schwäbe, an avid hifi fan. Whatever music you like, they will use professional means to create your personal master tape. The copying is done with their restored and carefully sized tape machines. They also propose their own tapes, mostly classical music compilations. The list is available here. The tapes can be purchased from the audioclassica.de website.
---
Country: Germany
SPARS Code: DDA
---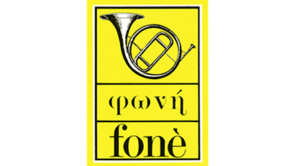 ---
"Analog pureness from the hands of his creator". Giulio Cesare Ricci, founder and president of the Audiophile Productions/ Fonè, began professionally recording his albums with analog systems in 1983 and continues to do so today. His analog recorders are: Nagra 4s, Studer c37, Ampex ATR 102. So far he has produced more than 600 analog recordings that have been spread around the world on Vinyl, SACD, CD Gold 24k and HD files.
---
Country: Italy
SPARS Code: AAA
---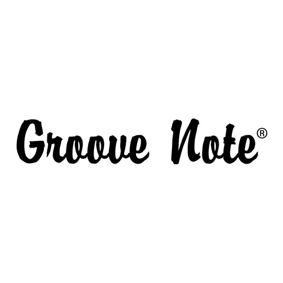 ---
Groove Note Records is an audiophile label specializing in High Quality Jazz, Blues, Vocalists and a Classical Music Trio. The albums include Jazz, Pop, Rock, Soul and Classical music recorded in an intimate setting with some of the top studio session musicians based in Los Angeles. Bernie Grundman will do the mastering and EQ for all Groove Note reel-to-reel music titles, and only the original analog masters (1/4″ or 1/2″, 30ips) will be used as sources.
---
Country: USA
SPARS Code: AAA
---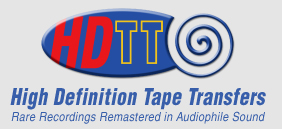 ---
High Definition Tape Transfers is the brainchild of an avid 2 & 4 track open-reel collector and a serious audiophile. Collected over the years, many of his tapes contain forgotten performances of historical importance. HDTT's mission is to preserve and share these rare gems with other music lovers by painstakingly remastering them with the finest state-of-the-art equipment and best techniques available. Only one tape available to date: Howard Hanson – An American Romantic.
---
Country: USA
SPARS Code: AAA
---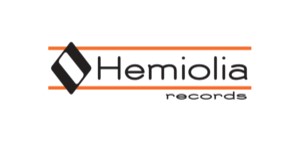 ---
The label records live or studio sessions using all analog processes. They offer Prestige, Reference Studio, Gold, Live and Master Cassette collections. You can find reel-to-reel music recordings of Luciano Pavarotti there, as well as Classical Music and Jazz recordings.
---
Country: Italy
SPARS Code: AAA
---

---
Horch House was created in 2014, closed in 2019 and re-opened in 2021. The label releases master tape copies from well known recordings, following its own 'full analogue soft refurbishing' process. Their reel-to-reel music catalogue mainly contains classical, jazz (e.g. Oscar Peterson), and electronic (e.g. Yellow) genres.
---
Country: Austria
SPARS Code: AAA
---

---
Four albums from the in-akustik Reference Sound Edition are now available as DTT Direct To Tape Mastertape. This Mastertape Selection from in-akustik has been assembled with a love of musical detail. RESO Mastering, the new high definition mastering procedure, provides significant acoustic improvements in transparency, dynamics, bass reproduction and depth differentiation. The music is gaining more atmosphere and emotion.
---
Country: Germany
SPARS Code: DDA
International Phonograph Inc.
---
---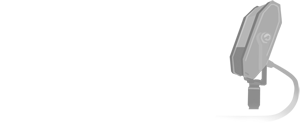 ---
International Phonograph Inc., was started in 1981 with the sole intention of recording and producing great jazz, at the highest sound quality, while supporting deserving musicians who forward this original American art form. To that end, IPI records music to analog tape with the sole intent of copying the original recording to 10.5 inch analog tape reels for the customer interested in the highest quality reproduction possible. IPI's catalog lists over 60 offerings.
---
Country: USA
SPARS Code: AAA
---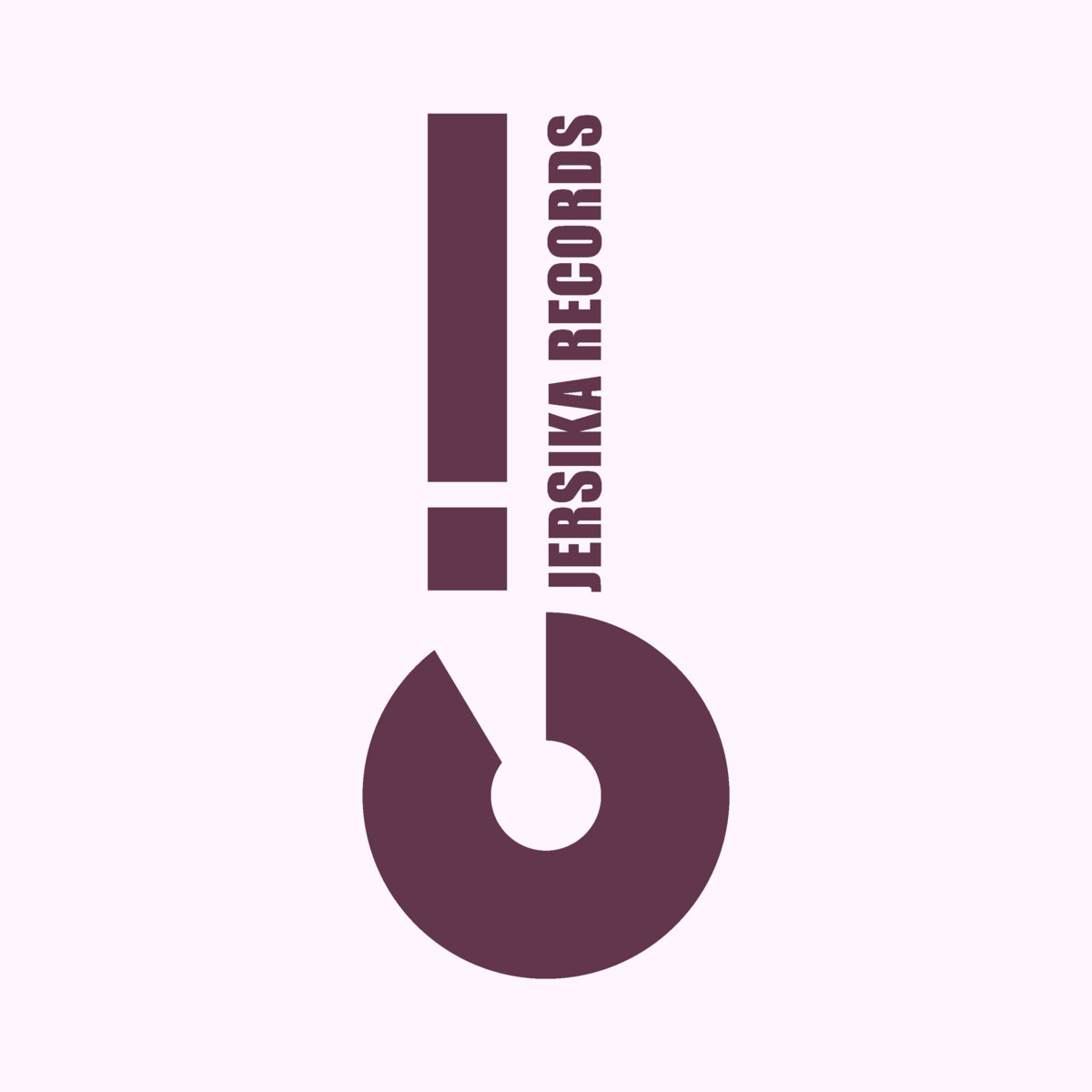 ---
Jersika Records is an independent jazz and improvised music record label founded by Mareks Ameriks in Riga, Latvia, in 2017. Most of recordings on Jersika Records are made completely analogue – recorded live reel-to-reel to tape. Their tapes are direct copies of the orginal master tapes. You can find recordings music from musicians like Raimond Pauls Trio, Ilze Bertrand, or Karlis Vanags there.
---
Country: Latvia
SPARS Code: AAA
---

---
The label kolibri records produces high quality LP's and CD's. They released a few master tape copies, like a best of Tommy Schneider & Friends. They use a Telefunken M10A with tube amplifiers from Jürg Schopper to produce their tapes.
---
Country: Switzerland
SPARS Code: ADA
---

---
Sony Music Italy released several master tape copies of famous Italian artist albums, like Lucio Battisti, Premiata Forneria Marconi, or Lucio Dalla. The two-track master tapes are reproduced using a custom Studer A820 MKII recorder, and the tape copies are made via a second A820 MKII recorder with the same characteristics as the one used for playback, without any intermediate processing stage.
---
Country: Italy
SPARS Code: AAA
---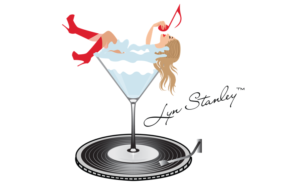 ---
Lyn Stanley's line of jazz vocal reel-to-reel tapes could be considered among the finest available today. Their original studio master tapes are 1/2 inch and 1/4 inch running at 30ips, and their new recordings are made in legendary studios with top jazz musicians–mixed and mastered by multi-Grammy winning engineers.
---
Country: USA
SPARS Code: AAA
---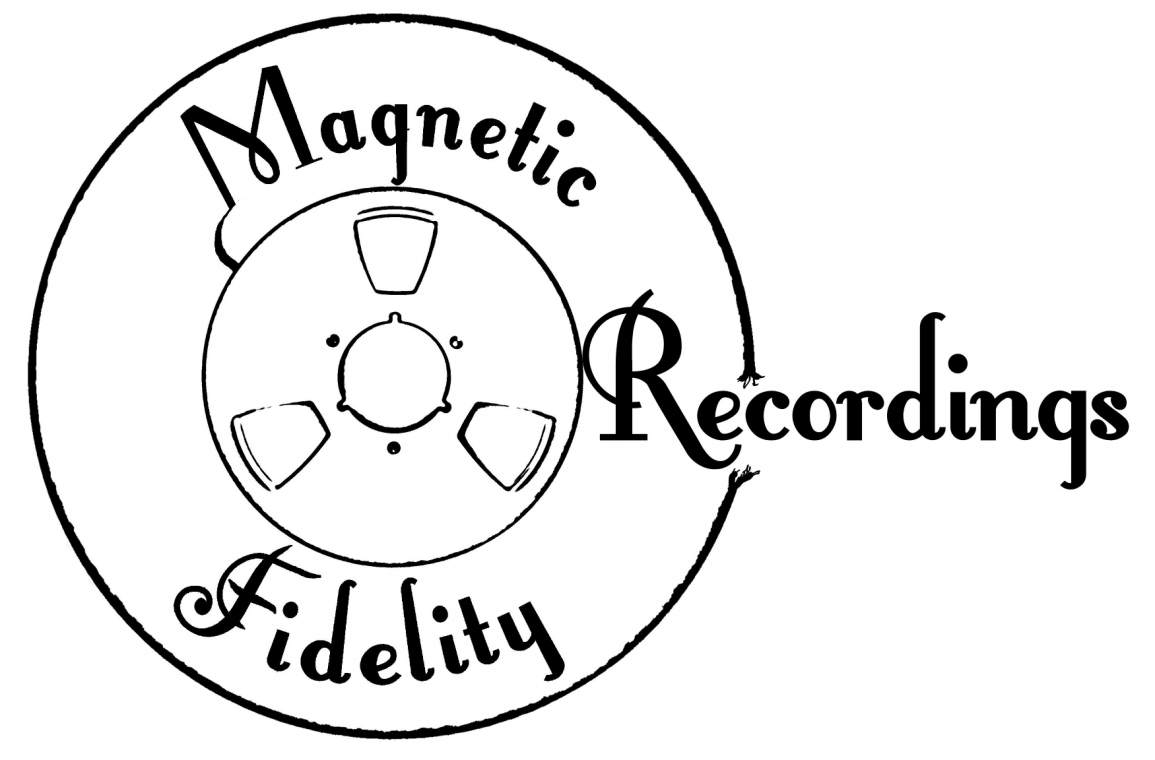 ---
Magnetic Fidelity is a unique 100% analog mastering and analog media production facility. The studio took over three years to build, since the finest craftsmanship and materials have been used throughout the construction. They have one master tape copy for sale to date.
---

---
Mr. Todor Dimitrov, head of MTLS, persuaded Kostas Metaxas to make his tapes recorded over the years available to a wider audience. That is how the MTSL catalog came to be. MTSL offers high quality 1st generation master tape dubs. Currently their catalog contains diverse music, from Jazz to Classic and other genres, all of which were recorded onto/from 1st generation master tape with strictest quality standards. The MTSL master tape dubs are recorded directly from the original master tapes, as MTSL owns those originals, and have a license to release them in limited numbers (100 per title).
---
Country: Greece
SPARS Code: AAA
---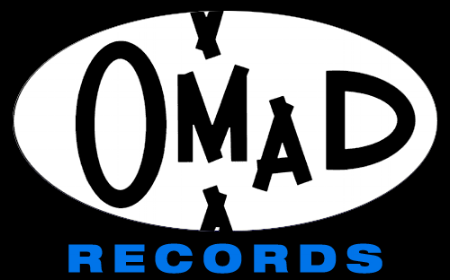 ---
New York City-based label Omad was founded in 1995 by Academy Award winning, and Grammy Award nominated, musician/songwriter/producer John DeNicola.Their reel-to-reel music releases are made from the original 96k 24bit master direct in real time at 15 IPS on metal reel 1/4 " ATR tape to Studer B67 tape machine.
---
Country: USA
SPARS Code: DAA
---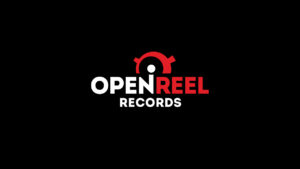 ---
Marco Taio, the Artistic Director of Open Reel Records, is a musician, a sound engineer, and an audiophile. They only use SM900 tapes for their live recordings. From microphones to your recorder, everything is analog (stereo mixing in real time, mechanical editing, tape mastering).
Genres: Classical, Jazz, Pop/Rock.
---
Country: Italy
SPARS Code: AAA
---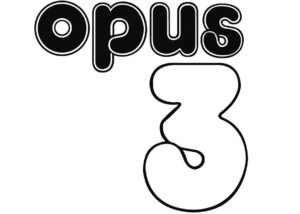 ---
Opus 3 Records was founded in 1976. Until year 2000, they recorded everything strictly 2 channel analog and with the Blumlein recording method. They made a fairly large amount of full albums (2 reels each, 15ips, CCIR) and out of those, they also offer samplers on one reel – some with mixed music, some with only Classical and some with only Jazz music. Genres: Blues, Jazz, World Music and Classical.
---
Country: Sweden
SPARS Code: AAA
---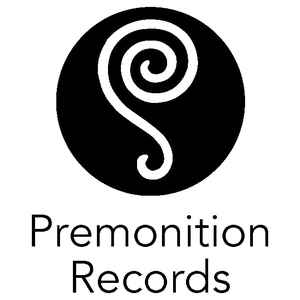 ---
Premonition Records first released Patricia Barber's audiophile classic, Café Blue, on open reel analog tape. This version was remixed by the original recording engineer, Jim Anderson, at Capitol Studios in Hollywood in 2011. The master tape copies are duplicated from Production Masters created by Doug Sax of The Mastering Lab using Premonition's 1/2″ analog master of final digital mixes. They now have a larger reel-to-reel music catalogue.
---
Country: USA
SPARS Code: DAA
---

---
Since it's foundation in 2001, Quinton Records has become internationally renowned for being an audiophile recording label. The wide musical background of producers Andreas Rathammer und Heinrich Schläfer as well as their musical engineering experience ranges from Classical to Pop Music.
---
Country: Austria
SPARS Code: AAA
Reel to Reel Tapes Russia
---
--- ---
R2R Tape Russia are a team of professionals united by one big idea: giving the opportunity for everyone to listen high quality musical material. They believe that recording on magnetic tape will never be a thing of the past, and will remain the best option for those who want unsurpassed sound quality. Previews of their reel-to-reel music tapes are accessible on their website. Genres: Classical, World Music, Jazz, Pop-Rock.
---
Country: Russia
SPARS Code: AAA
Rhapsody Analog Recordings
---
---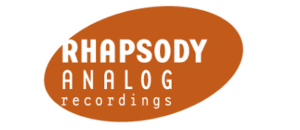 ---
Rhapsody Analog Recordings is an audiophile record label that produces analog recordings using recording principles and techniques that produced the distinctive sound of the sensational recordings from the 1950's and 1960's with a modern approach. With the use of the best possible equipment and the recording studio 2 (MCO) where Miles Davis,Ella Fitzgerald etc. recorded. They sell direct copies of the Master Tape, LP's and high-res files, mostly Jazz and Blues.
---
Country: Netherlands
SPARS Code: AAA
Smart Audio Recording Lab
---
---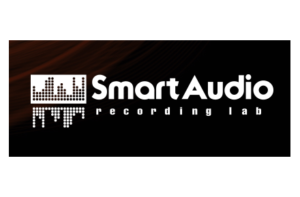 ---
Smart Audio Recording Lab records full analog sessions in their studio. Music that they record and release on reel to reel tapes is preferably Jazz or Chamber Classical Music. To do so, they have equipped their studio with a lot of professional modern and, of course, vintage gear, that helps them with the entire recording process. Example: Studer A800 (24 channels).
---
Country: Russia
SPARS Code: AAA
---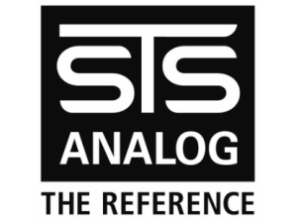 ---
The STS recording studio has 2 brands: STS Digital and STS Analog. They produce digital recordings or pure analog on request. They master all their own products together with QPoint Mastering and Arjan Rietvink Online Mastering. STS takes care of the MW Coding Process (not clear if it is the Korg one) and QPoint or Arjan Rietvink are responsible for the finishing touch. Reel-to-reel releases genre is mostly Jazz. It is not clear rather all their reel-to-reel tape releases are AAA.
---
Country: Netherlands
SPARS Code: DAA & AAA
---

---
The mastermind of the label TapeMusic is Rainer Neuwirth. His recording studio is located in Bottrop, Germany. Rainer is specialized in classical and organ music, with the idea of releasing his best recordings on tape. The label releases 1:1 copies of the original master tapes (second generation, with Telcom C4), according to the parameters specified by customers (CCIR or NAB equalization, tape speed, and tape flux). Rainer is a member of the "Analogue Audio Association", which acts for the preservation and promotion of analogue music recording and playback. The tape catalog features organ, jazz & swing, classic & opera, and light choral music.
---
Country: Germany
SPARS Code: AAA
---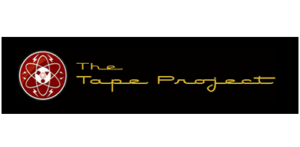 ---
The Tape Project was one of the early label releasing Master Tape copies, as well as modification kits for reel-to-reel tape machines.
Their solid reel-to-reel music catalog includes 3 main genres: Classical, Jazz, and Roots.
---
Country: USA
SPARS Code: AAA
---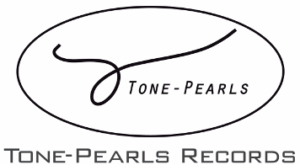 ---
Tone-Pearls Records is a non-profit atelier of music researchers and music lovers devoted to recreating the original experience of live concerts. They also offer some recordings on master tape and in digital formats at cost price. They have developed the Tone-Pearls Recording Technique based on Tone-Pearls using analogue recording with a pair of microphones. What are Tone Pearls? Actually, they are etheric tone generators; they create an appropriate medium for musical tone. Functionally, Tone-Pearls enhance the listener's musical experience and the quality of music recordings.
---
Country: France
SPARS Code: AAA
---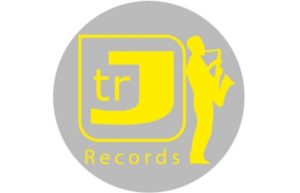 ---
TRJ Records Label contemporary jazz style formed in 2007 although they have been working in this field since 1989 with various experiences in the music industry. They decided to launch a studio to release the works of their artists. True-blue believers in Analog, some of their releases have been available in Original Master Stereo Tape since 2012. For them, Analog is the best professional audio support; it has been used for many years and has been part of the history of music. Their recordings are strictly "in session" without any digital manipulation for most of their catalog.
---
Country: Italy
SPARS Code: AAA & DAA
---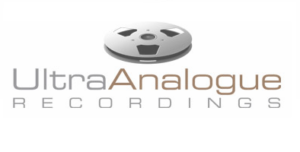 ---
UltraAnalogue Recordings records classical chamber music in a natural acoustic environment with custom tube electronics throughout the recording and playback chains. They keep the signal path as simple and direct as possible – using only 2 microphones and removing as many contact points in the tape recorder as possible. There is no signal processing or added reverb – to keep the signal as pure as possible. There is a mixture of mainstream violin, cello and piano repertoire. Special attention is given to recording some of the most compelling young classical musicians of our time.
---
Country: Canada
SPARS Code: AAA
---

---
Yarlung Records brings fresh musicians to the Jazz, Gospel and Classical music world using minimalist audiophile recording techniques to deliver sound as close to living performance as possible. Rather than using recording studios, engineer Bob Attiyeh produces these albums in concert halls famous for their acoustics, including Walt Disney Concert Hall and Ambassador Hall in Los Angeles. Yarlung makes individual tapes using SonoruS vacuum tube tape decks. Genres: Classical, Jazz, World Music.
---
Country: USA
SPARS Code: AAA
---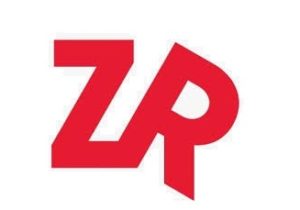 ---
Zavalinka Records is based out of Moscow, Russia. It is run by Nikolai Kazantsev and his daughter Maria. This duo made a big splash at the Munich 2018 High-End Show with the debut of their first recording of works by Wieniawski and Astor Piazzolla. Currently Zavalinka Records is offering titles including Rock, Classical and Jazz music. All the reel-to-reel music recordings are pure analog.
---
Country: Russia
SPARS Code: AAA
---
Copyright © 2015 – 2023 Le Son International
---
If you like this post, feel free to share it! This blog is about love for music & analog sound, and is meant to be resourceful and interesting for people along their audiophile journey