Ken Fritz Audiophile – The Greatest Stereo System in the World
---
Watch One Man's Dream, the Documentary about Ken Fritz
­
Ken Fritz was a driven classical music lover who dreamed to, and did build "the best stereo system in the world".
"One Man's Dream" is the 2021 documentary talking about his research to build the finest audio products, and the construction of his listening room.
Since he was a teenager, Mr. Fritz knew that music and sound were his greatest passions. In high-school, he was already building his own advanced loudspeakers, and, as an adult, he turned his passion into a successful business that helped him fund his dream.
---
Ken Fritz Audiophile:
he designed and built

his high-end audio system and listening room

­­

Mr. Fritz's system is entirely made by himself, pure DIY. The project is phenomenal. As an example, he wrote an article called "5,400 hours of Fun", covering how he built his nine-foot-tall speakers, which technologies he used, and the specific engineering rationale behind.

Besides the state-of-the-art speakers and the 35,000 Watts to power them, his turntable features 3 tonearms and weights 1,500 pounds. To achieve pristine acoustics, Ken Fritz designed a ceiling structure that mirrors a concert hall in Osaka, Japan.

It took Ken Fritz 30 years to accomplish his vision, and today his creation is regarded as the world's best sound system by both professionals and fellow audiophiles.

An inspiring story!
---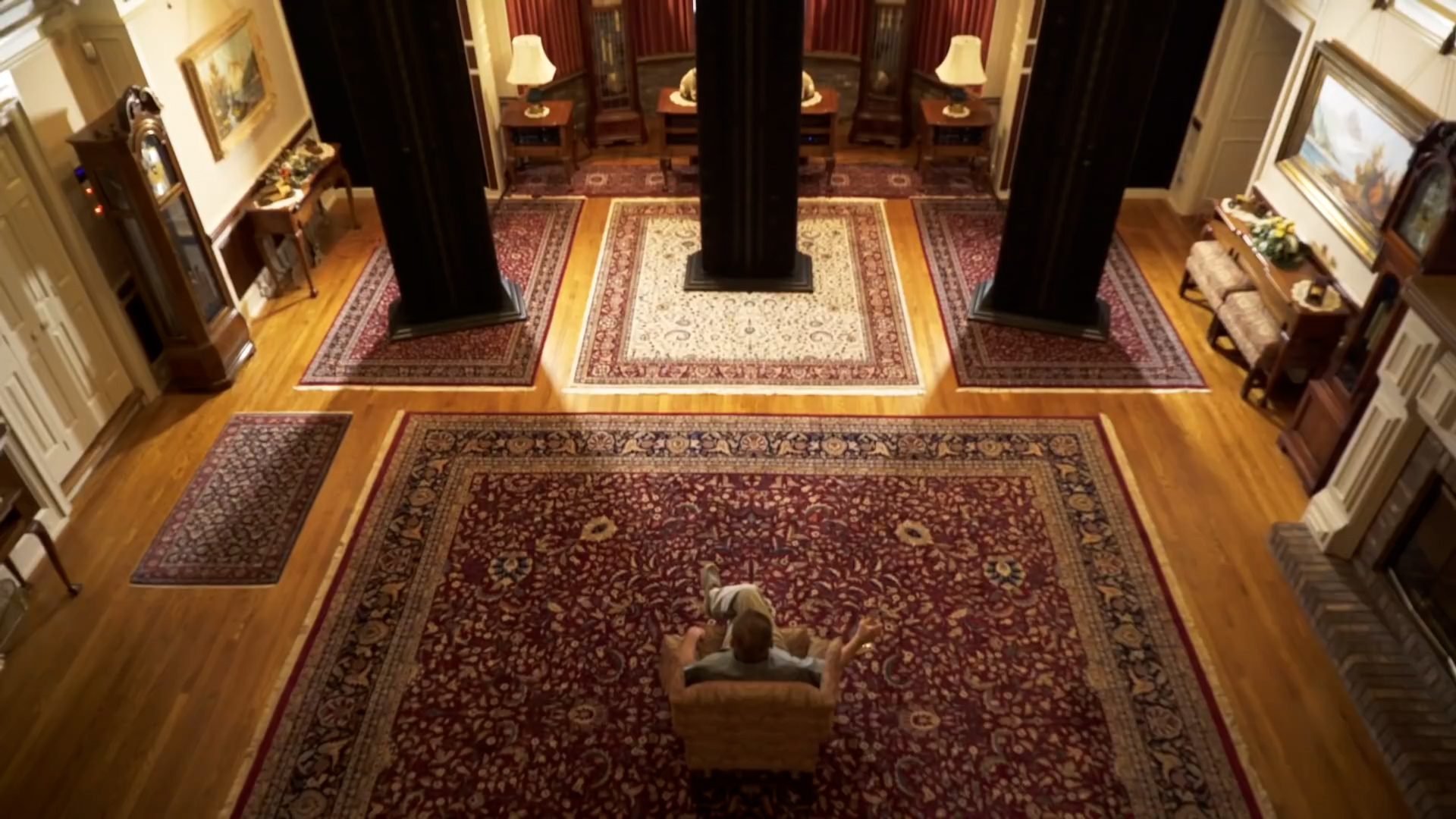 ---
Beyond crazy ceiling design and turntable vibrations control,
here are 2 quotes from the man:
---
"So many dreams to fulfill,

so many things to live long enough to follow-through on.

It's better than just sit in front of TV

drinking beer and eating chips all day long,

watching football and baseball and basketball.

I shouldn't say that,

because there are people who love to do that,

it's just not my cup of tea."
---
"Now that I have reached the destination,

the music is going to tell me every time I put it on,

you didn't waste your time and money.

You spent your time and money wisely, so enjoy it,

and I will"

­

∼ Ken Fritz
---
Copyright © 2015 – 2023 Le Son International
---
At the helm of Le Son, Gregory combines his INSEAD MBA expertise with a deep passion for high fidelity sound. Renowned for his skill in analog audio, Gregory's journey from corporate life to audiophile expert is a testament to his dedication to pure sound. Discover more on our About Us page."